Sports festival for workers, officials and workers in Khanh Hoa province is an annual activity held annually and every year Vikoda always is co-sponsors for this activity.
Middle of the last week of May, in Nha Trang, the Trade Union of Industry and Trade opened the sports festival for workers, officials and laborers in Khanh Hoa province for the 12th time in 2019. Sports festival had nearly 330 athletes of 21 units. At the sports festival, athletes competed the competition of: badminton, table tennis, chess, snooker, men's and women's volleyball, men's and women's mini football, tug of war. This is a response to the "Worker Month of 2019" launched by the Provincial Labor Union.
With a history of nearly 30 years establishment, is one of the strong drinking water brands in Nha Trang and Central and famous for its 100% natural mineral water, Vikoda's drinking water has always been a favorite choice in this area. Therefore, Vikoda is always a prestigious brand that sponsors sports activities, major events in the region.
Since becoming a member of the FIT group, not only has the parent company investment in infrastructure, machinery and professional personnel, Vikoda has also spread the spirit of mutual affection from the parent company. However, in recent years, Vikoda has always actively participated in sponsoring social activities, especially sports activities. With a number of domestic sports tournaments such as golf tournaments or other tournaments, Vikoda has become a familiar companion of attendees.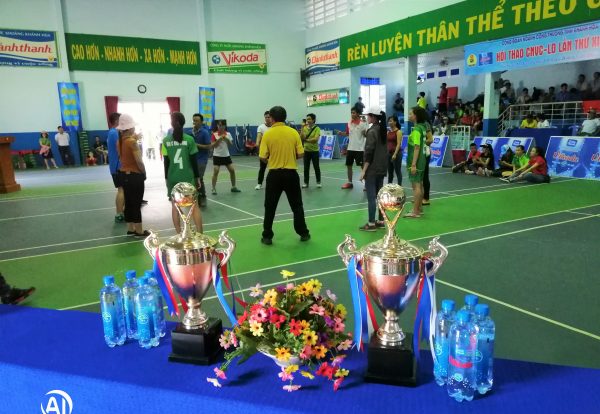 Aiming to become a strong Vietnamese brand, contributing to improve Vietnamese's health and determination to bring Vietnam's natural mineral water to the world. In future, besides researching and developing products quality, Vikoda will continue to accompany many social activities to look for an image of not only an efficient business but also a business towards sustainable development, in accordance with the orientation and practice that FIT delegation set out for all companies in the group.