Recently, FIT Cosmetis (FCO) has launched hand sanitizer brand Dr.Cleanex.PRO. This is considered a product to protect the health of people as well as their whole family in a "new normal" state. In other words, using Dr.Cleanex.PRO to  "live a standard life every day" over & above.
 Dr.Cleanex.PRO hand sanitizer works to clean 6 types of bacteria that can cause diseases: diarrhea, typhoid, pneumonia, urinary tract infections, sepsis, intestinal infections. Different from other antibacterial hand sanitizer products, Dr.Cleanex.PRO is capable of deodorizing alcohol right after use.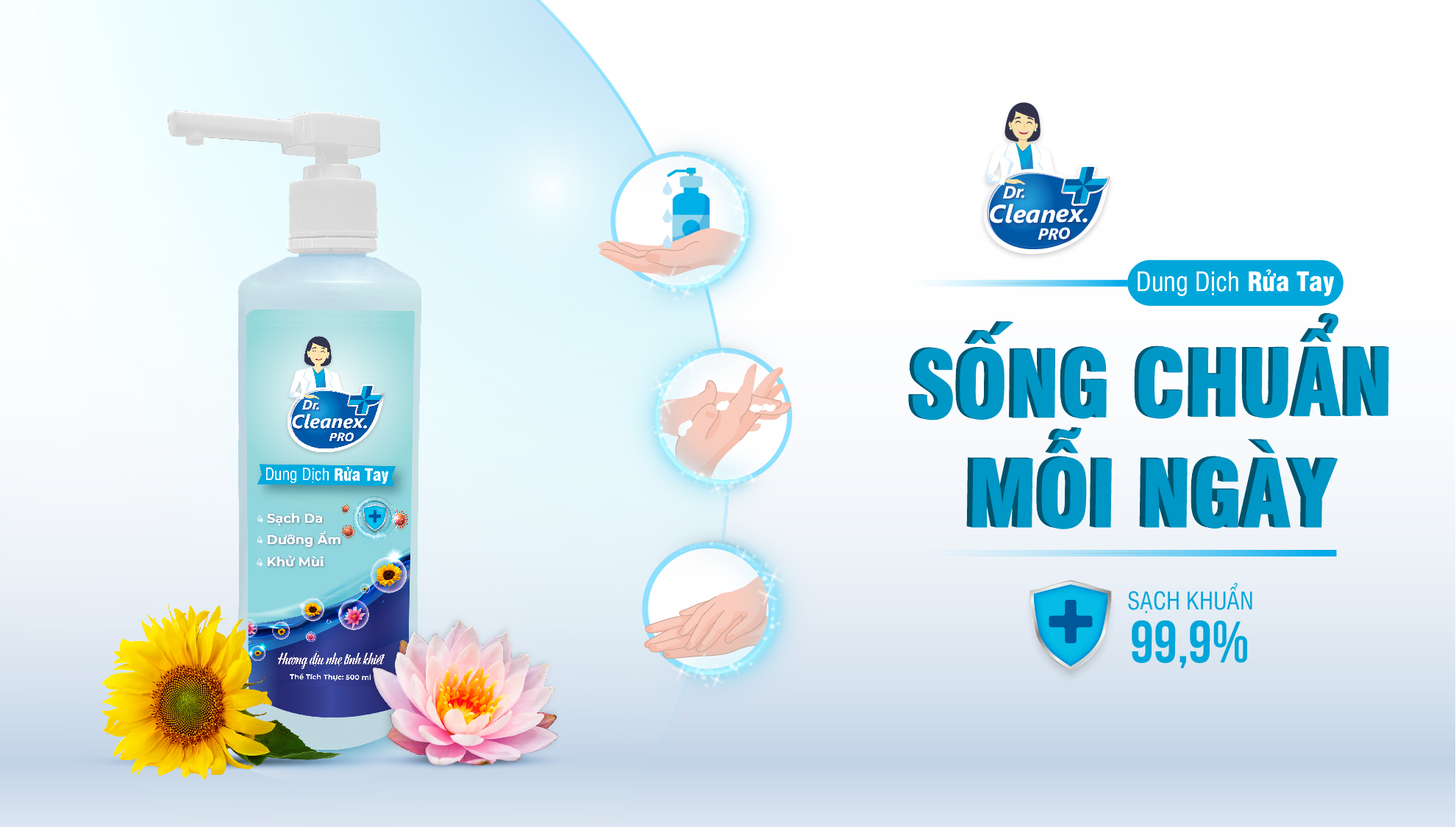 The special moisturizing formula helps the product provide outstanding moisturizing effect without causing greasy hand skin. Using Dr.Cleanex.PRO hand sanitizer regularly, hands are always clean, free of bacteria, soft and deodorized, leaving a cool, nice scent to "Living Standardly Every Day".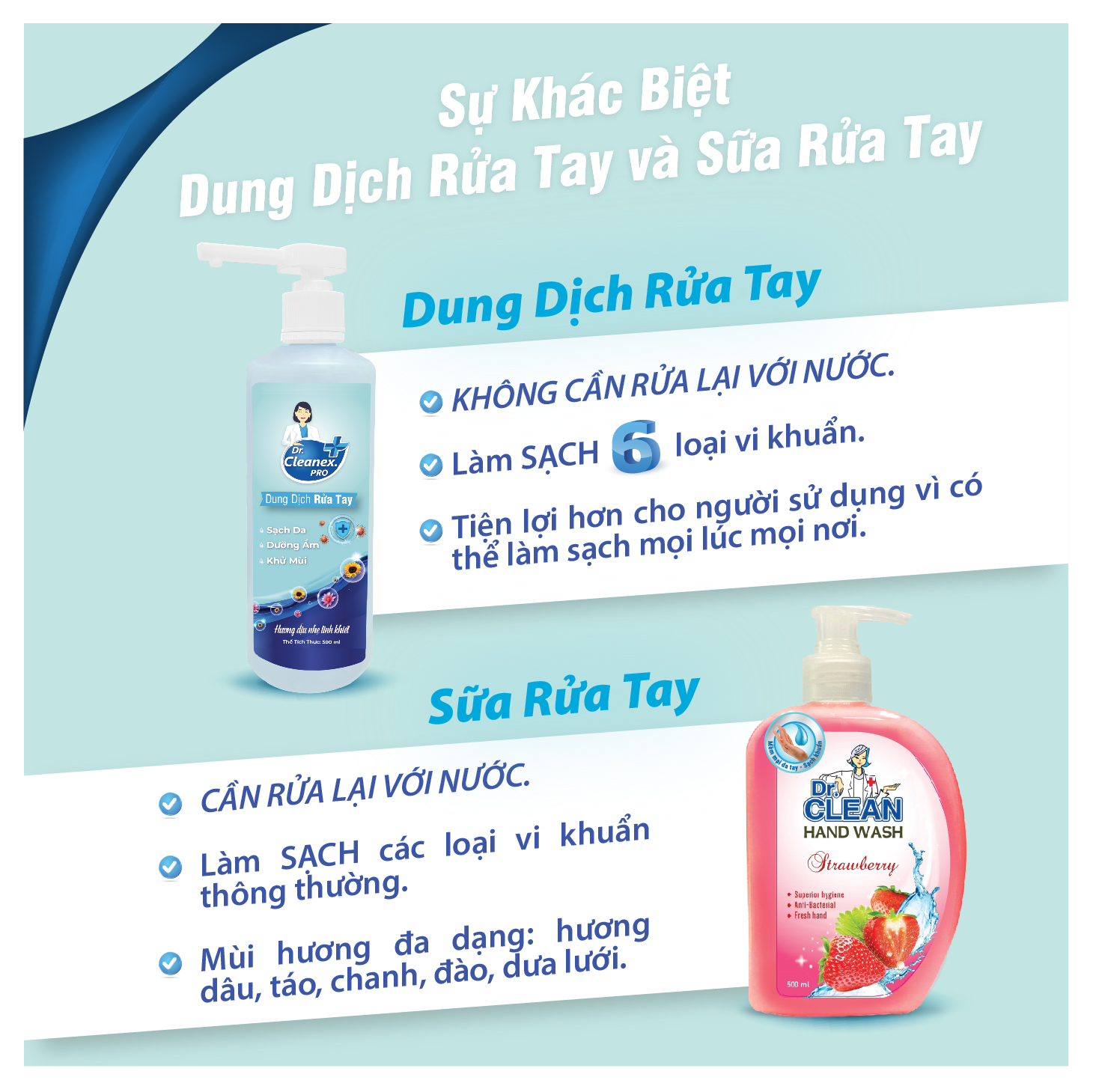 The distinction of hand sanitizer Dr.Cleanex.PRO
Dr.Cleanex.PRO is the product line developed by Dr.Clean, a brand specialized in disinfecting and moisturizing hands with natural scents, safe for consumers. Over the years, Dr. Clean succeeding as constantly researching and creating quality product lines such as hand sanitizer, hand sanitizer gel …, gaining the faith of majority of consumers.
Dr.Cleanex.PRO officially presented in stores and supermarkets across the country from 10/10/2020.