On October 27th, 2018, FIT Group and its member companies continued to cooperate with MT volunteer group to organize medical examination and treatment for 1000 people in Binh Phu commune, Tan Dong district, Dong Thap province.
Medical examination and treatment for people in remote and mountainous areas are among the practical social activities implemented by FIT and member companies in the same system in cooperation with MT volunteer group periodically from the end of 2016 to the present. In the areas where FIT and MT group have arrived, people's living conditions are all difficult and inadequate and without accessibility to medical services. Therefore, the program providing free medical examination and treatment is always appreciated by FIT's Board of Directors in order to contribute to the improvement of health care condition as well as the living of the poor people. To fullfill the mission "The good leaves cover the worn-out leaves – Spreading Love", on October 27th, 2018, FIT and MT volunteer group continued to choose Binh Phu commune – a impoverished commune seriously affected by the flood season of Dong Thap province as the next stop to organize the program "Medical examination, medicine and gift distribution" for about 1000 people living here.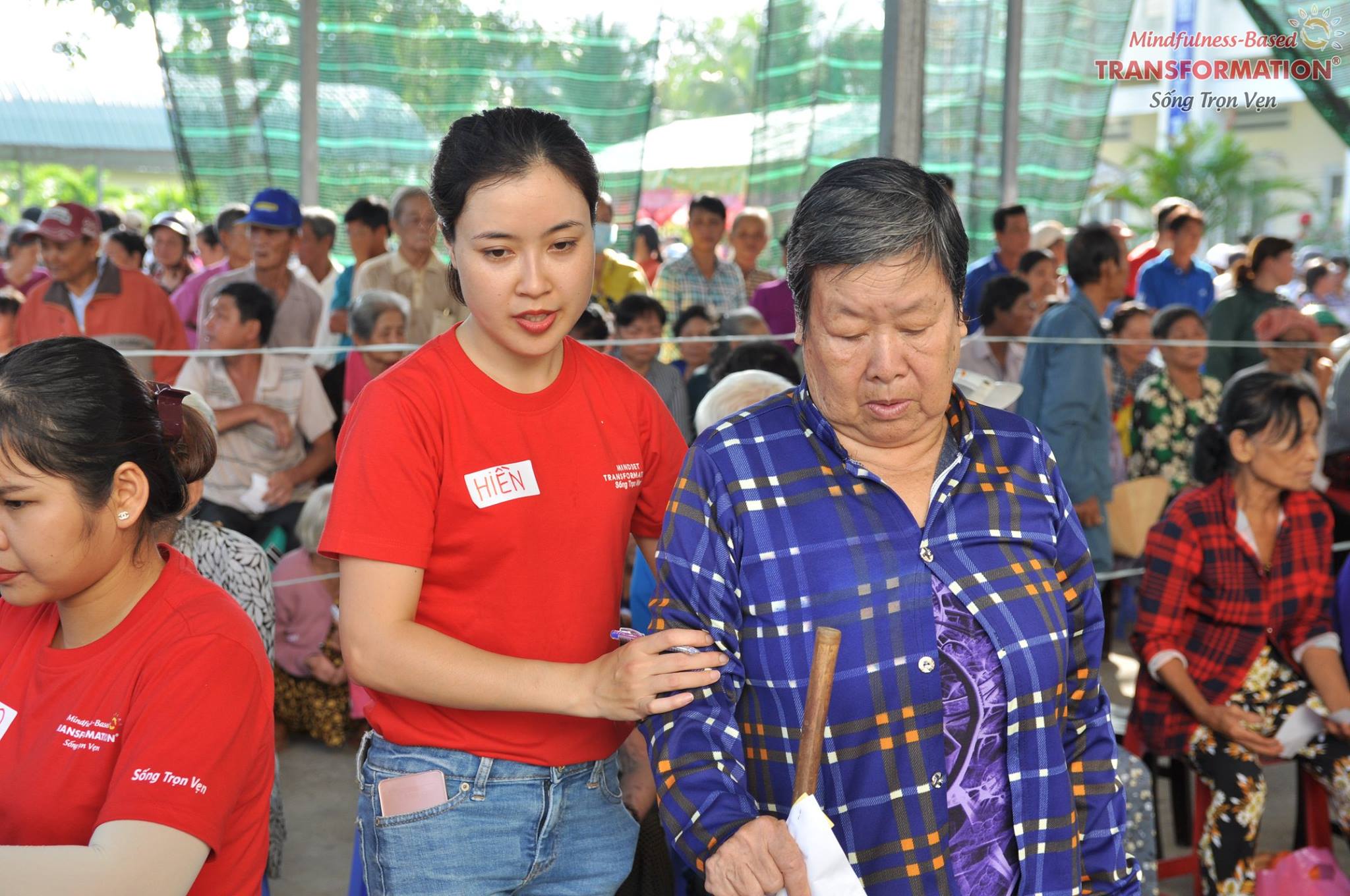 Binh Phu Commune (Tan Hong District, Dong Thap Province) is a border commune, where people live mainly on rice cultivation, livestock, small retails or working as hired labors which offer them unstable incomes. The commune has 152 households under preferential treatment policy, 792 poor households and 174 near-poor households located near the upstream of the Mekong River. This year, flood from the upstream came early followed by high water level had caused great damage to the economic life of people. In this program, in addition to the medical examination and treatment and distribution of free medicines, with the goal of facilitate people in Binh Phu commune to reduce difficulties, FIT and MT group also presented 1000 gifts including essential items such as blankets, rice, noodles, sauces, etc, to each person and 300 other gifts including study materials such as books, ball-point pens, pencils, rulers, etc to children.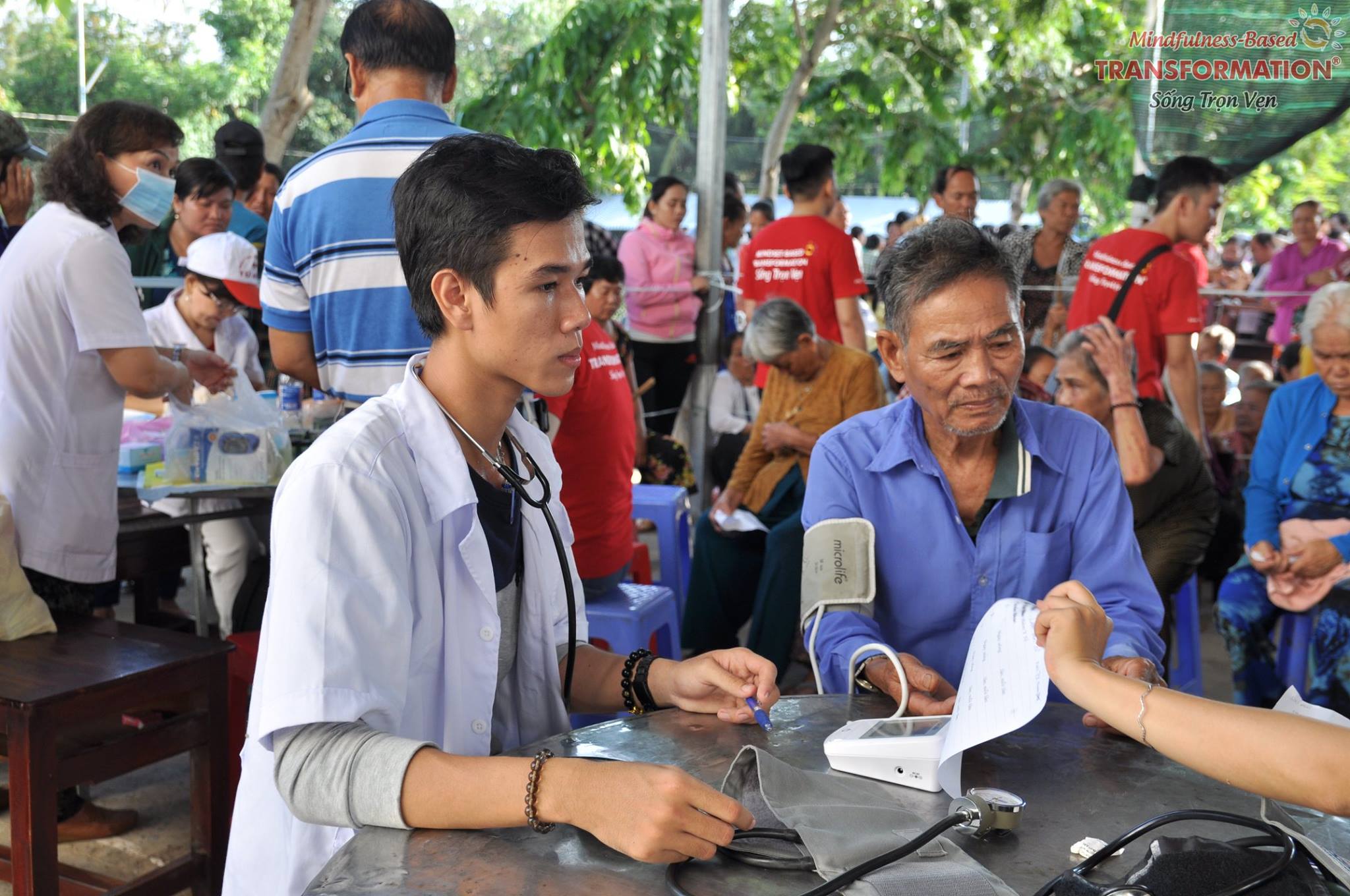 It is not only a voluntary charity for community health, the volunteer program also helps people in Binh Phu commune raise their awareness of protecting public health and their health.
During the 11 years of establishment and development, being aware that the benefits of the business is always associated with the interests of the society, FIT Group and its subsidiaries in the same system have carried out many meaningful activities to share with the community such as visiting and giving gifts to the elderly and disabled children in Thuy An, Ba Vi; providing medical treatment and giving gifts to people in remote areas; donating to support the costs of treatment for two children with cancer at the National Institute of Hematology; blood donation; participating in a charity fair to raise money for the Mid-Autumn Festival for poor children in Ha Giang. In the near future, FIT and its subsidiaries will continue to make more and more journey of love sharing, contribute to community building and social development.