On July 26, 2018, following the yearly traditions of the Group, the OSGM Preliminary Conference for the first 6 months has been organized with the aim to let the Board of Directors and all staffs of the company review the results achieved in the first half of 2018 and by which adjust the plans to be more suitable for the second half of 2018, ensure perfect implementation of the strategies set out for the whole year.
Preliminary Conference for the first 6 months of the year is an annual event with a very distinctive identity of FIT, and is considered one of the key factors contributing to the rapid development of FIT over the past decade. In the OGSM Preliminary Conference held on July 26, 2018, the performance of each department in the first six months of the year has been summarized in a clear and detailed way and by which propose timely adjustment in order to ensure the implementation of plans for the last 6 months.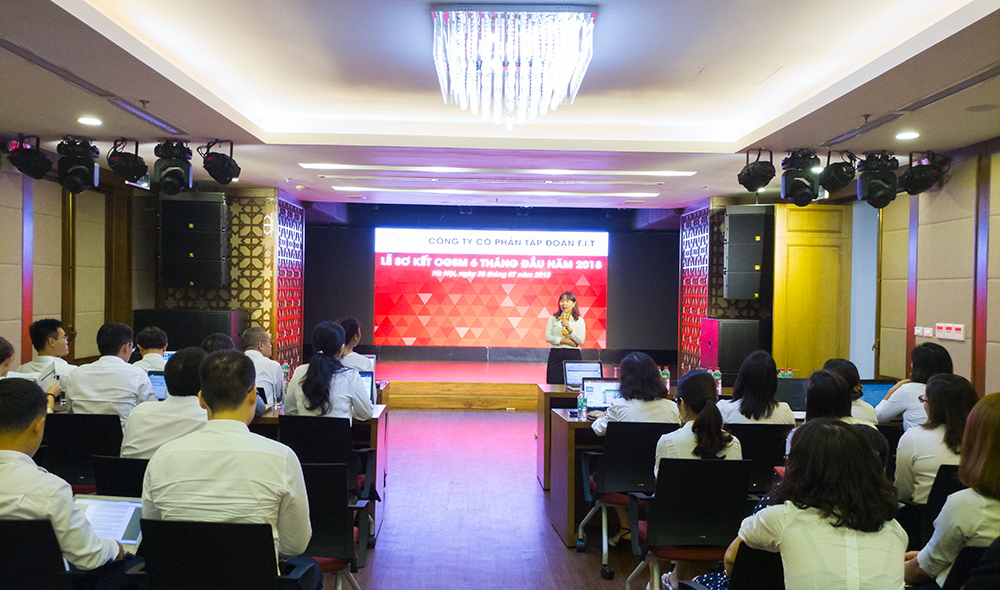 The year of 2018 continues to be a challenging year for FIT's efforts. This year, FIT and its member companies will set the consolidation of the entire corporate governance system as the top priority to step by step establish a solid foundation for the sustainable development of the whole system. In addition, the company will continue to promote investment in the sales segment, with the core are pharmaceuticals, consumer goods and agricultural products; continue to maintain and promote the strength of investment; while still boost production capacity, invest in infrastructure and large potential projects to improve business efficiency in member companies.
It can be said that while the organization of OGSM Roll out from the beginning of the year was to look back on the results of the previous year and set the foundation for a plan for the next year which is to be closer to reality and more feasible; the OGSM held in the middle of the year is to summarize the results achieved in the first half of the year and then adjust the last-half-year plan to suit the situation of the corporation. The organization of OGSM twice a year has shown that, in FIT, the strategy is always laid out and implemented in a context that fits the reality the best.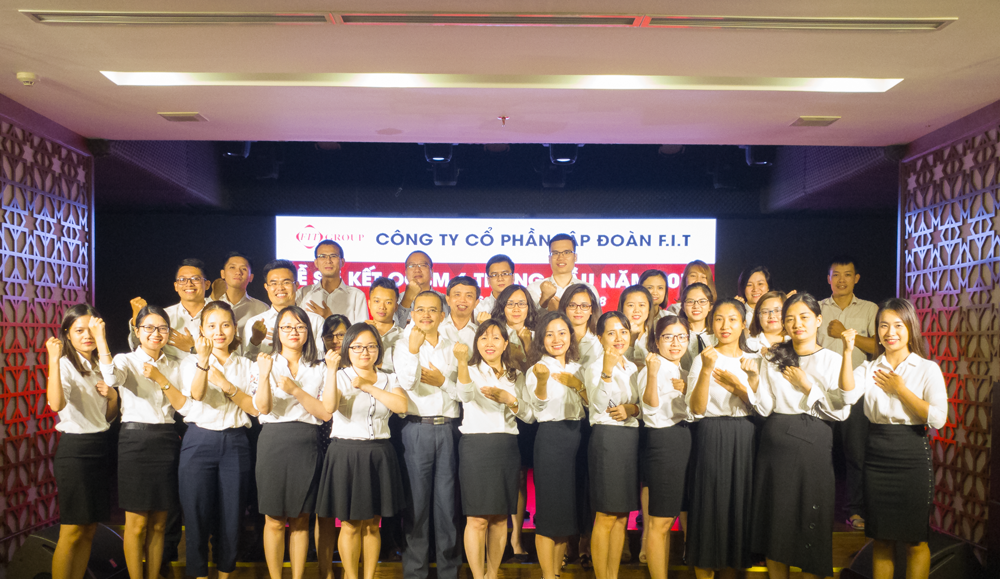 At the conclusion of the Preliminary Conference, the Board of Directors and all staffs of FIT carried out the commitment "I, we commit to realize and complete the goal" to show the determination of the Board together with the whole FIT staffs for the development of the company, together create the next milestone in the future.