Under the direction of the Group's Board of Directors, the Business Principles have been implemented extensively to all member companies throughout the system.
At present, Vietnamese enterprises are facing great opportunities and challenges, requiring competitiveness enhancement, not only by capital sources, business strategies, business efficiency, product models but also by reputation, brand and business ethics. As a constituent element to create a sustainable value of the business, ethics or business principles are always implicit in every aspect and field of the business operations.
Based on the mission, the core values, the codes of manner, corporate culture, the profound business philosophy of the Board of Directors during more than 12 years of development and still being implemented daily at FIT Group as also the system of member companies, recent regulations on ethics, business principles of the Group have been formulated into official documents approved by Chairman Nguyen Van Sang, including 7 principles: 1/ Responsibility; 2 / Economic efficiency; 3 / Business integrity; 4 / Health, safety and environment; 5 / Community; 6 / Information; 7 / Compliance.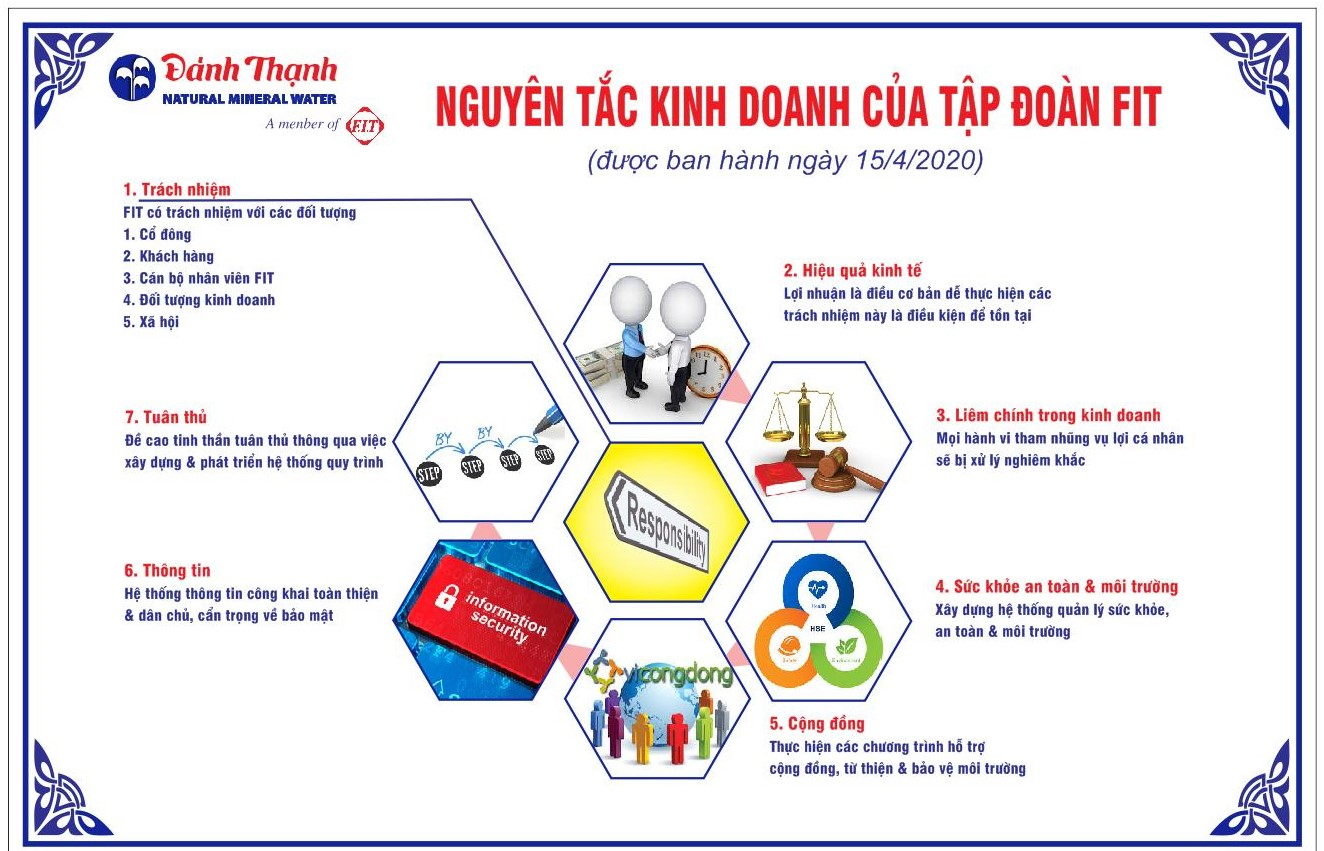 After the seminar on sharing "Business Principles" held on April 29th, 2020 at the headquarters of Hanoi, FIT Group continued to implement the Business Principles in a strong and extensive way to all Member companies for the whole system. Based on the specific business activities of each member company, business principles have been implemented in all forms such as: Organizing online and offline communication to disseminate the content of 07 business principles to employees of each departments and divisions; Hanging banners, posters of Business Principles in offices, meeting rooms, dining rooms, factories; Developing guidelines for business principles; Adding the contents of the Principles to the Corporate Culture Handbook, labor regulations, In case of violating these Principles, there will be specific sanctions for violations; Every employee in the entire system of the Group must sign a commitment "I have read and understood the Company's Business Principles and the Company's Privacy Principles"; Adding the Business Principles to the labor contract signing process …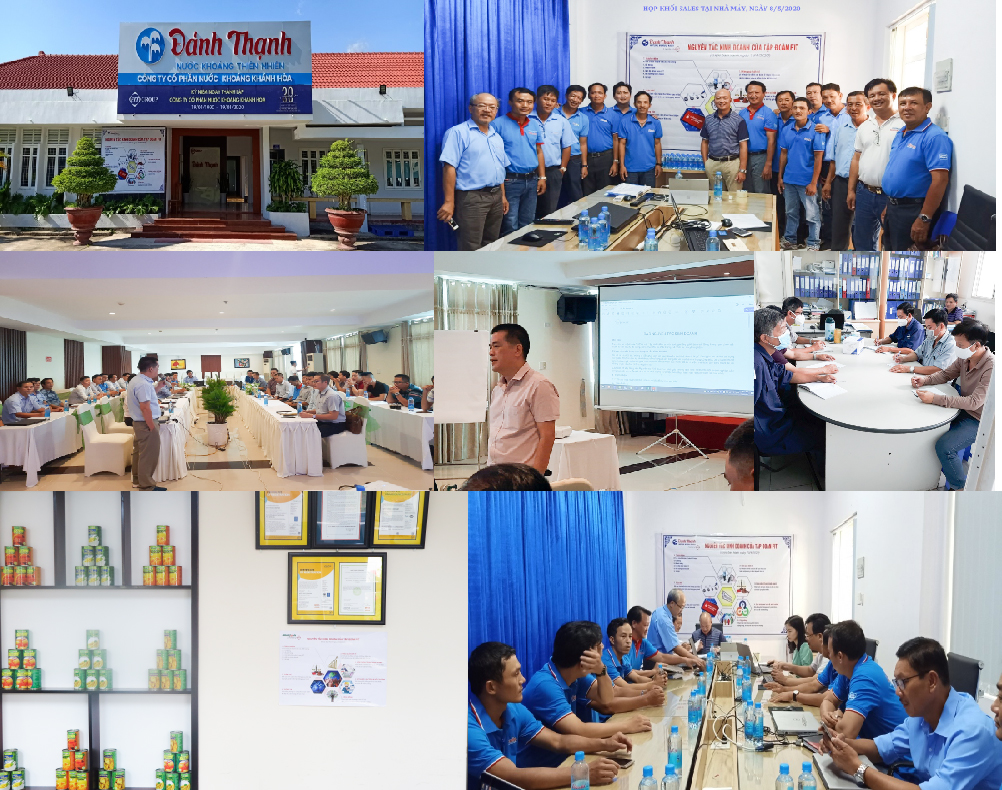 Some pictures of performing the Business Principles at member companies
At FIT Group, Business Principles, as core values, are always at the forefront of the highest commitment. Together with the strict, fair and transparent business monitoring and management system, the business principles are imbued and spreading strongly to every member of the FIT Group system from time to time, promote the good values ​​of the people of FIT Group in all aspects and all production and business activities, forming the very own "corporate identity" of the Group. It is a valuable intangible asset, contributing to building the Group to grow and develop sustainably, helping FIT Group to strengthen its reputation and brand in the market, aiming at an effective Investment Group, adding value to shareholders through a wide range of investment advisory products, quality portfolio and professional human resources.