On October 23rd, 20188, FIT and Hoa Chum Ngay volunteer group continued to donate 850 charitable meals to poor patients at K Hospital and National Institute of Burns in Hanoi.
With the willing to share with disadvantaged patients who are struggling with the diseases, once a month, FIT in collaboration with the volunteer group Hoa Chum Ngay spend a day to distribute charitable meals at big hospitals in Hanoi. This is one of the practical activities of FIT group, expressing kindness and compassion and is welcomed and enthusiastic joined by FIT staffs with the goal of helping impoverished people and boosting them with more faith and energy to overcome illness and diseases.
Starting from 16h45p on 23/10/2018, FIT and the volunteer group had presented at the K Hospital and Hanoi National Institute of Burns to give hot rice portions to each disadvantaged patients. Although the material value was not that great, each meal contained the sincere love of the FIT group, embraced their desire that patients would be treated well and recover quickly.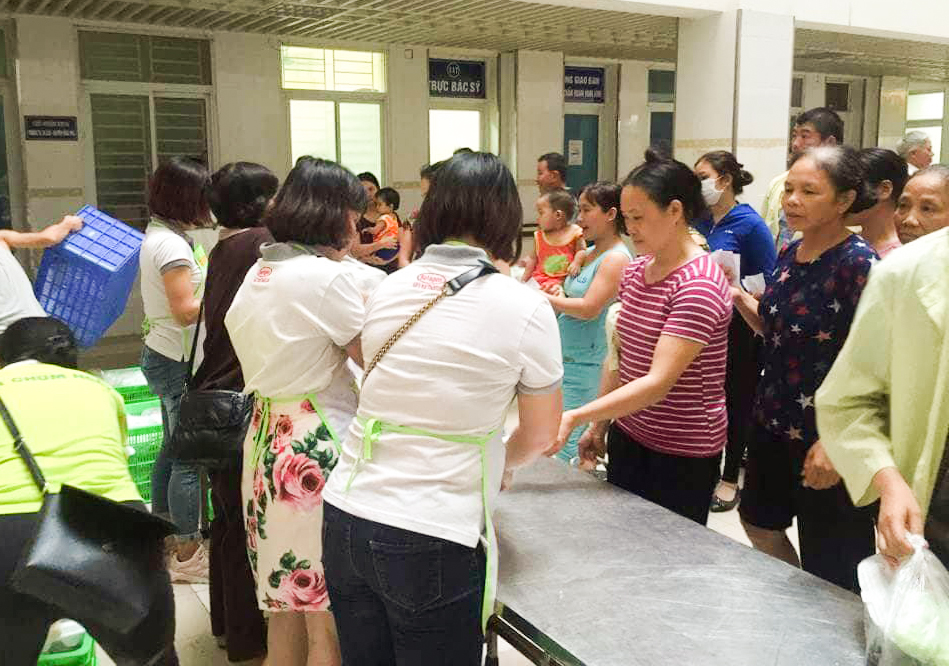 During the 11 years of establishment and development, being aware that the benefits of the business are always associated with the interests of the society, FIT Group and its subsidiaries in the same system have carried out many meaningful activities that express their willing to share with the community such as visiting and giving gifts to the elderly and disabled children in Thuy An, Ba Vi; providing medical treatment and giving gifts to people in remote areas; donating to support the costs of treatment for two children with cancer at the National Institute of Hematology; joining blood donation events; articipating in a charity fair to raise funds for the Mid-Autumn Festival for the poor children in Ha Giang, etc. The activity of distributing free meals at hospitals is one of the practical voluntary activities that the FIT's Board of Director has directed to spread the humanity spirit deeply to all staffs of the company as well as express the responsibility of the business for the whole society.