FIT Cosmetics is going explode this summer with program "This summer, be white, not sun-scared with NuWHITE"  launching for only this May.
With desire to express gratitude to our customers – who has been trusted and using NuWHITE product lines, from 1st May 2018 FIT Cosmetics has introduced promotion program named "This summer, be white, not sun-scared with NuWHITE". Whereby, when purchasing any product of NuWHITE in promotion list, customers will be awarded one of the following presents: Bio Hand Wash Dr. Clean, high-end bath tower, dry hand wash Dr. Clean, Dr. Kool Herbal Toothpaste.
Program is applied country wide for products of NuWHITE including NuWHITE Spa 740g, NuWHITE Yogurt 750g, NuWHITE Goat 1.2L, NuWHITE Yogurt 370g, NuWHITE Goat 650g.
NuWHITE is derived from the desire to be a whitening shower gel which lightens the dark skin areas and eliminates melanin on your skin, makes skin become smooth and be whitened naturally by combining with the method of traditional milk bath of royal families in the past. NuWHITE possesses outstanding features such as: natural fragrance; offering skin soft, moisture, smooth feeling after bathing; suitable for all skin types, no irritation; stimulating cell renewal, whitening and tightening skin, preventing aging; facilitating to maximize skin hydration, and nourishing skin effectively especially in this hot period.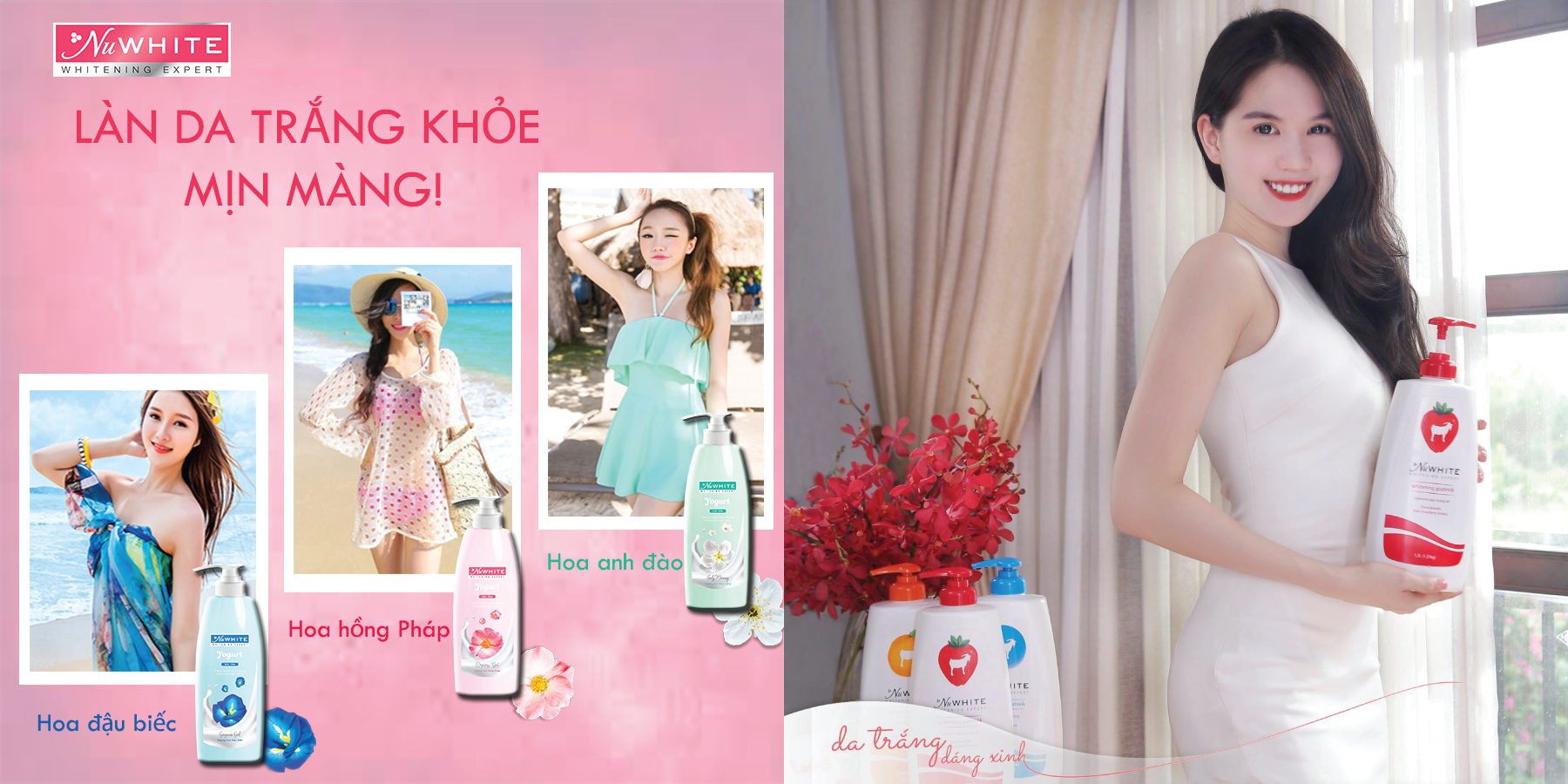 NuWHITE has many lines and fragrance to suit every need of customers
The success of NuWHITE shower gel in particular and personal care products like Dr.Clean hand wash, Dr.Kool toothpaste etc., in general has once again confirmed the right direction of FIT when put focus on consumer goods – a potential promising commodity in Vietnam.
Considering reputation as the foundation, seeing the quality as a measure of value, FIT Cosmetics with the NuWHITE shower gel line is increasingly building trust in consumers, in the effort towards the goal of becoming a trusted companion who cares and protects the skin of Vietnamese women. This is also a long-term strategy set by FIT Group's parent company for FIT Cosmetics to bring FIT Cosmetics to the top five in consumer goods industry in Vietnam with the mission of connecting and improving the lives of Vietnamese consumers by superior value products and services.