As has been regular for once a month, FIT and the volunteer group Hoa Chum Ngay have been  arrived at the K Hospital and the National Institue of Burns again to deliver to the poor, disadvantaged people the free meals.
Since its establishment, with the goal of building a sustainable corporate which not only does business effectively, but also has willing to share with the community, FIT Group has always been striving to carry out the meaningful activities as many as possible. to build a better and better society. Delivery of free meals at major hospitals in Hanoi is one of the monthly activities at FIT and is appreciated by the Board of Directors with the desire to spread the human spirit and mercy to staffs of the whole company.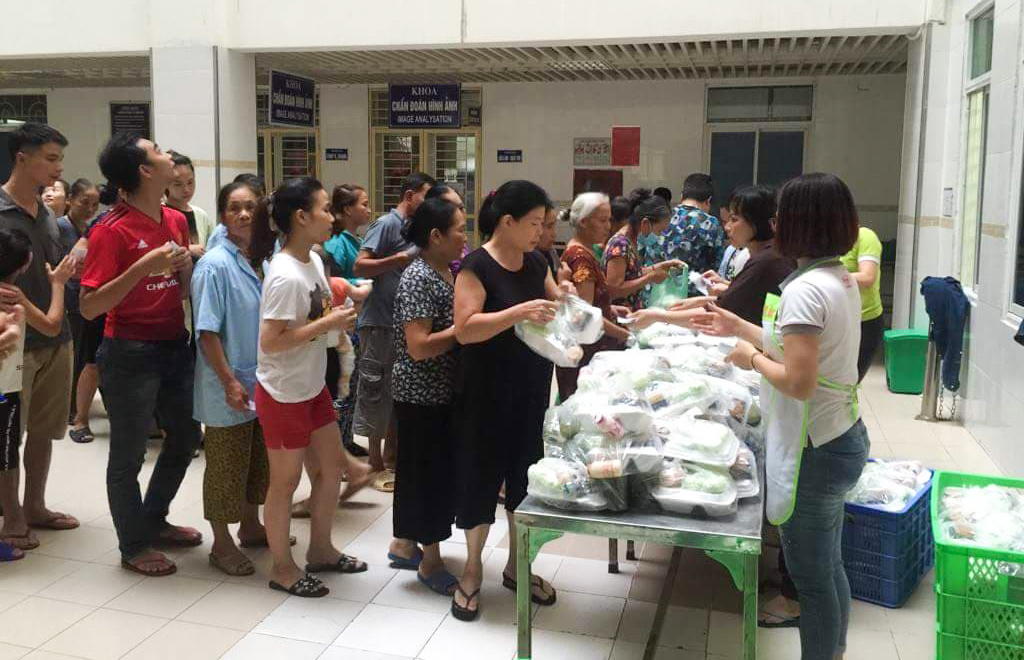 At the event of monthly delivering charity meals, FIT volunteers will always be enthusiastic and eager to join, with the hope that they will be able to help the difficult patients who are struggling to cope with their illnesses. On 25/09/2018, FIT and volunteers from Hoa Chum Ngay group continued their journey of offering 850 free meal portions for impoverished patients who are treated in two large hospitals, the K Hospital and the National Institute of Burns, Hanoi. With every portion given to each patient, FIT volunteers at the same time sent their sincere sharing embracing their hope for the patients to get well soon. Although they didn't worth much, this practical sharing action has contributed to give the emotional support and boost the spirit of every poor patient who is treated here.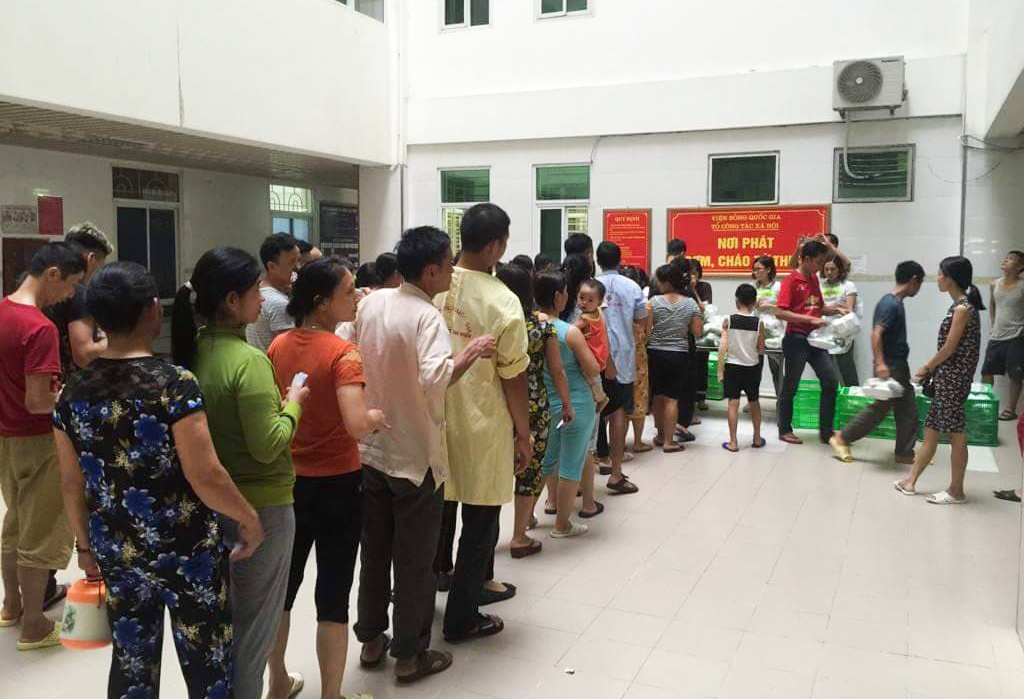 In addition to the series of charitable meal donations, from the beginning of 2018 until now, FIT Group and other subsidiaries in the same system have participated in many other meaningful social activities, such as visiting activities and giving gifts to the elderly and disabled children in Thua Thien-Hue, Ba Vi; providing medical treatment and gifts to the people in remote areas; donating to support the costs of treatment for two children with cancer at the National Institute of Hematology; humanity blood donation; participating in a charity fair to raise funds for the Mid-Autumn Festival for poor children in Ha Giang. In the coming time, FIT and its subsidiaries will continue to implement more scale-up activities, contributing to improving and uplifting the lives of the Vietnamese people.