On 11/12/2018, continuing the journey of sharing love with the poor patients, FIT and Hoa Chum Ngay volunteer group proceeded to donate 850 charity meals at the K Hospital and the National Hospital of Acupuncture, Hanoi.
The K Hospital and the National Hospital of Acupuncture are two of the largest hospitals countrywide, where have received and treated thousands of patients all over the country. Here, there are many poor patients under the impoverished circumstances, who face severe illness and costly treatment at the hospital. Their families have to save as much as possible to cover the hospital bills. Furthering the tradition of volunteerism at FIT, on December 11, 2018, FIT and the volunteer group Hoa Chum Ngay continued to organize a program to distribute 850 free meals in these two hospitals.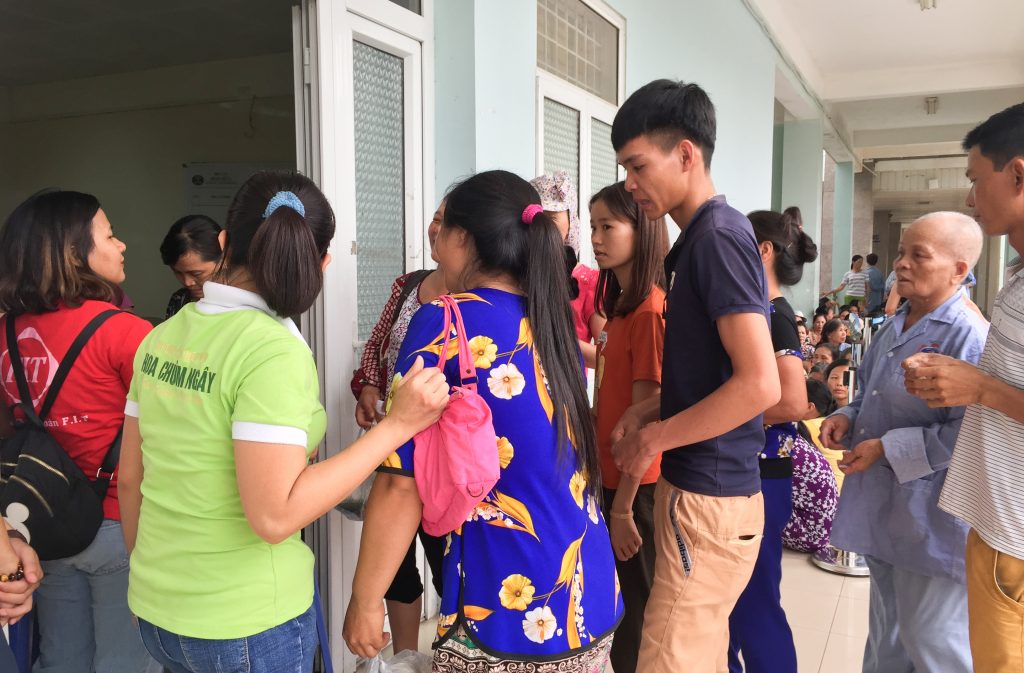 Gradually, it's become a habit. At the time of FIT and the Hoa Chum Ngay host the meal donation day, there will be many patients and their families presenting at the place within the hospital to receive the hot meals. Receiving well-cooked and careful-packed meals, a number of patients expressed that they felt extremely heartwarming by the sharing and caring of staff members of FIT Group and Hoa Chum Ngay group. Mrs. Hoang Thi Chau (Nam Dan district, Nghe An province) said: "My son has been hospitalized for more than one month, his hospital bills are very expensive, while my family is poor. I have had to take him to Hanoi for more than 10 times to treat with chemotherapy, radiation therapy so her health is weakening, therefore, she is eating less. Having this delicious meal for my child makes me feel happy because one meal free will be able to save a lot to spend in the hospital. "
It is not only the food, but also the empathy, the sharing that is the mental medicine to help patients have the courage to win severe illnesses.
Fulfill the commitment to the community and social responsibility, in the past years, FIT has organized many charitable activities such as free medical examination and treatment, giving gift and medicines for people in remote areas, giving gifts to the poor, visiting and giving gifts to the elderly and disabled children, donating money to support difficult situations; blood donation. In the future, FIT will continue to hold more charity events and carry out many meaningful programs on a larger scale, sharing hands with impoverished life in order to spread the precious humanity spirits and values ​​and build a better community.