After launching the promotion for more than one month, FIT Consumer continues to find lucky customers to win Smart TV Sony 49 "and smartphone Samsung J7.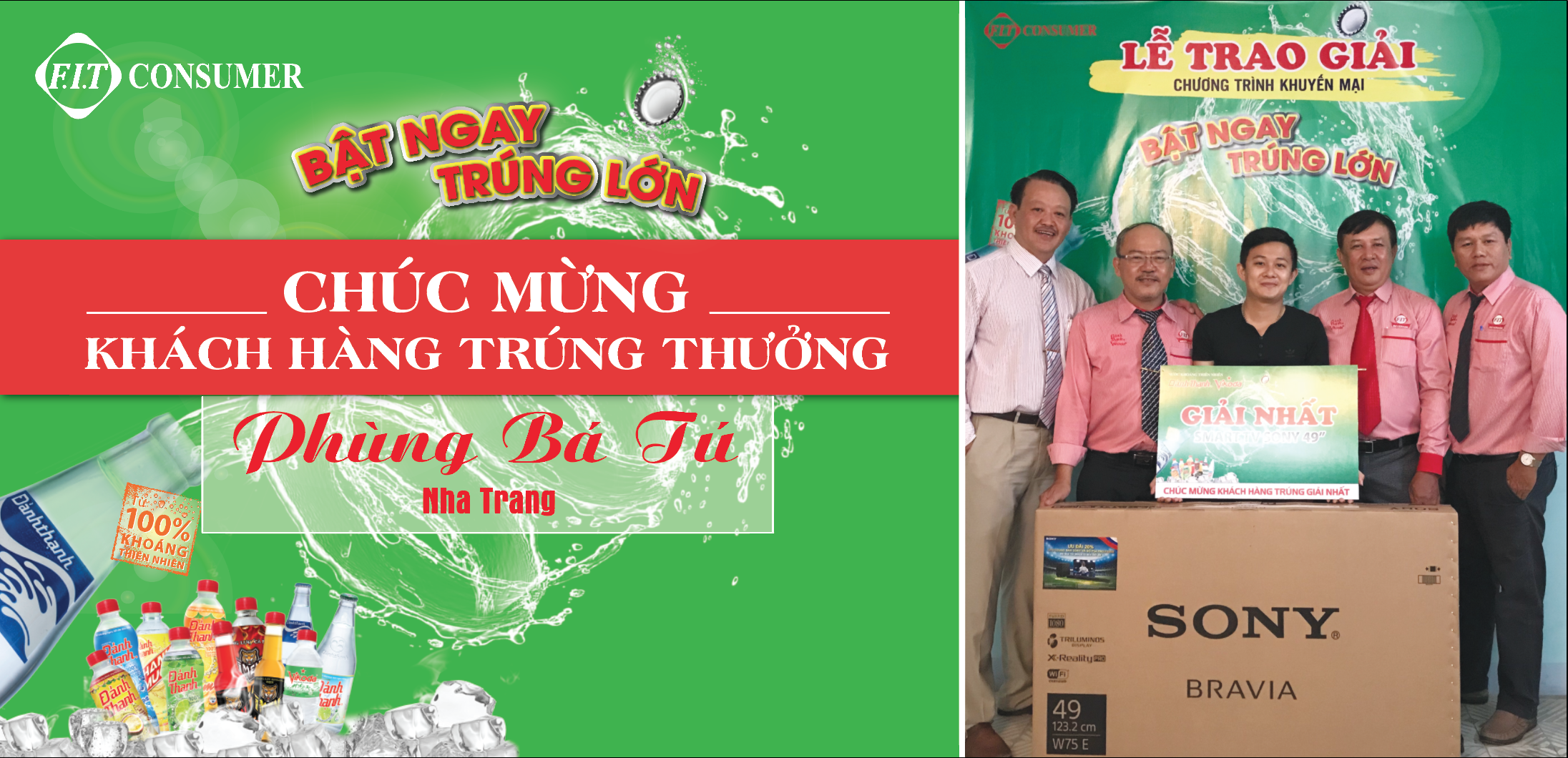 After the deployment of the biggest summer promotion "Open Cap, Win Big Prizes", at the end of June 2018, FIT Consumer was very happy to find out the owner of the first Smart TV Sony 49″: Mr. Phung Ba Tu from Nha Trang. In addition, FIT Consumer had also uncovered the lucky customers who won the Smartphone Samsung J7 of the program and conducted an award ceremony afterward. Specifically:
List of lucky customers who won smartphone Samsung J7

Launched from May 15, 2018 to July 31, 2018, FIT Consumer's summer promotion program "Open Cap, Win Big Prizes" has received great attention from a large number of customers across the country. As part of the serial actions to develop the brands distributed by FIT Consumer, "Open Cap, Win Big Prizes" was expected to not only generate strong sales growth for the products distributed by the company including Danh Thanh, Vikoda and iMen, but also facilitate these brands to conquer the bottled water market in this summer.
Especially, with the investment and strategic planning from FIT parent company, FIT Consumer together with FIT Beverage, which is well known for its bottle water brands such as Danh Thanh, Vikoda, is gradually affirming its name on The market, reaching the goal of becoming the leading enterprises in the field of bottled water in Vietnam. With all the endeavor from strategies to actions, FIT Consumer promises to bring consumers more diverse and valuable products, thereby contributing to the care and improvement of Vietnamese health.