The FIT Beverage held a launch conference with the theme "Magical water resource" which introduces a new look of all company's products, brings to Vikoda and Danh Thanh younger, more dynamic image in Vietnam beverage market.
On 16/10/2018, FIT Beverage hosted the launch conference for Vikoda at Ibis Style Nha Trang City, Khanh Hoa Province with the theme of "Magical Water Resource".  The conference was attended by the Board of Directors together with sales team, marketing team and representatives of distributors and agents throughout the country.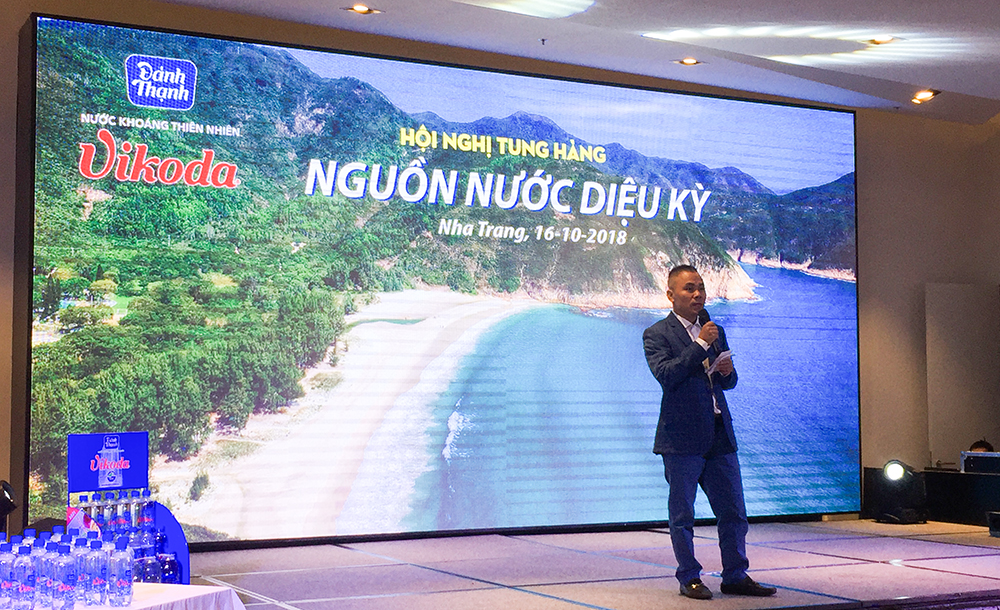 At the conference, in addition to introducing the new brand image of Vikoda Natural Mineral Water, which is well known for its health beneficial affects, FIT Beverage also presented its history with more 40 years of operation in Vietnam's beverage market when the company has been trusted by many consumers throughout the country. The company shared the achievements that the it has achieved in the past, especially the Vikoda's presence at some important events within the framework of the APEC conference held in Da Nang last year. This is considered the pride of the Vietnamese brands and contributed to the promotion of Vietnamese products in the international market.
Changing the label of all products of the company, with its modern, youthful image, FIT Beverage has shown its continuous effort in improving not only the label but also its quality. Products. Thereby, it shows the long-term development of the company on the way to affirm its name and strengthen its position by always keeping up with the trend and meeting the diverse needs of consumers.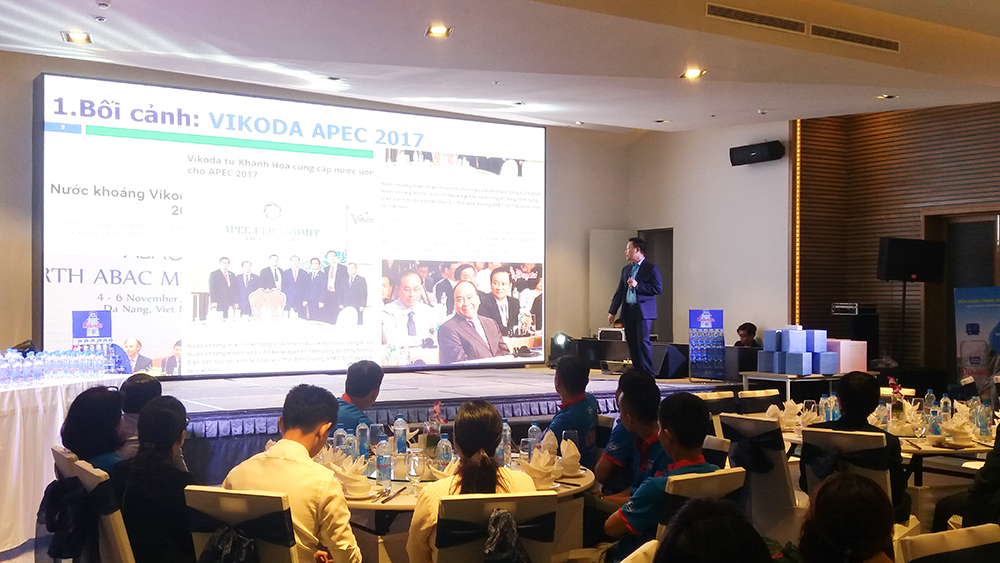 Being focused on the investment strategy of FIT mother company, received strategic planning as well as direction of the Board of Directors, FIT Beverage has made great improvements which not only contribute greatly to the current development of the Group, but also through quality products, contribute to the improvement of the health of the Vietnamese. With a passionate team together with deliberate investment in both image and product quality and promotional activities for the new look of Vikoda Natural Mineral Water, the company has once again affirmed its value and enhance its competitive advantage of Vikoda brand on the market, help FIT Beverage become a strong Vietnamese brand in the Vietnam's beverage market.