On June 6th,2020, in the framework of the "Miss Nhan Ai" contest of Press Beauty 2020 organized by the Academy of Journalism and communication, FIT Group as the Sponsor of the contest has accompanied with Top 10 candidates in the meaningful charity program for children at Social Protection Center IV, Ba Vi, Hanoi.
 "Miss Nhan Ai" is a competition within the framework of the Press Beauty 2020 program – Journalism talented female students was organized under the direction of the Youth Union of the Academy of Journalism and Communication, thereby Top 10 contestants of the Miss Nhan Ai round will join the sponsors in organizing a visit and giving gifts to orphans at the IV Social Protection Center in Tay Dang Town, Ba Vi District, Hanoi to support material and spiritual shortages for the children at the Center.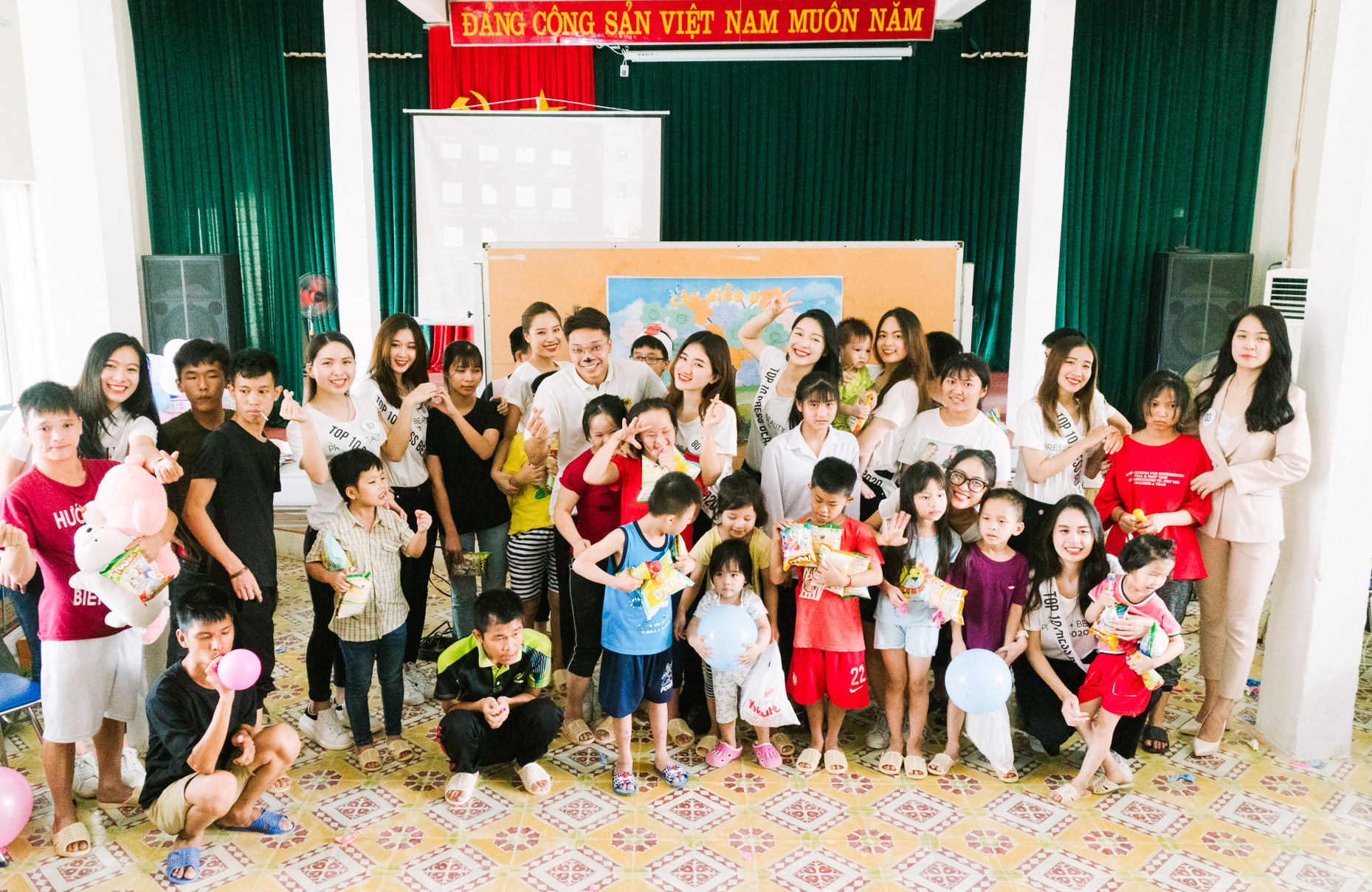 Top 10 contestants in the round of Miss Nhan Ai – Press Beauty 2020 gave gifts to the children
Social Protection Center IV is currently caring and nurturing about 180 orphans from the age of 5 to 18 in Hanoi. Accompanying with the "Miss Loving" contest in the framework of Press Beauty 2020 – Journalism talented female students, FIT Group has brought to the children meaningful and practical gifts in daily life, including 100 bottles of Dr. Clean Milk and 100 Dr.Kool toothbrushes. The gifts from FIT Group are meant to sharing, sending love, as also to be a great source of encouragement, giving belief to little hearts that society will always deeply sympathize and taking good care of them.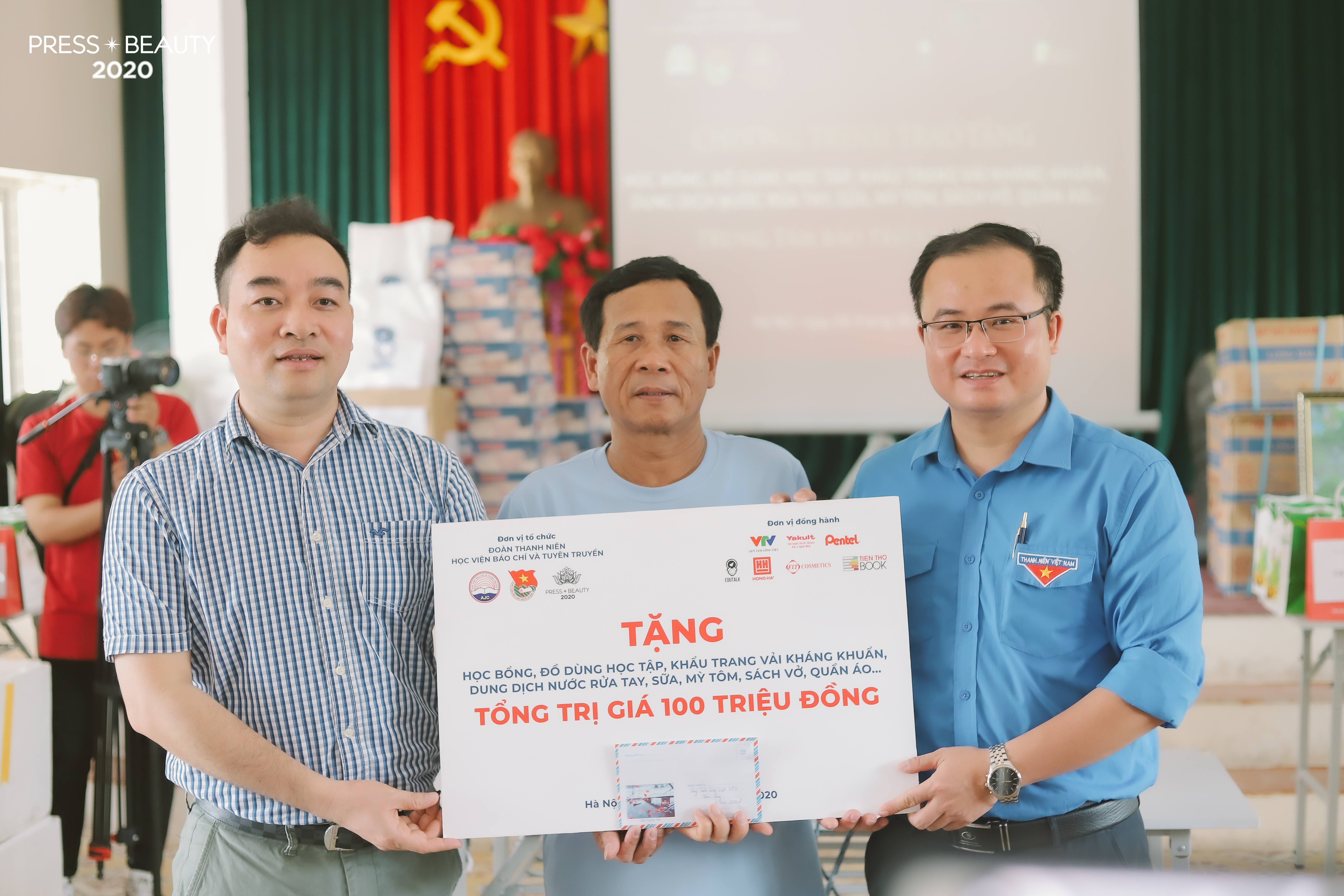 Representatives of Press Beauty presenting gifts to the center
Besides the activities of visiting and giving gifts, Top 10 contestants also sent to the children the Drama "Little Red Riding Hood", carried out the propaganda of "Sex education" and held a movie theater right at the Center, giving them a fun, exciting and memorable experience. Mr. Nguyen Van Bang – Director of the center movingly expressed: "On behalf of all the staff and children of the Center, I would like to sincerely give thanks to the precious hearts of the organizers and the benefactors in particular who not mind of traveling long distance to give gifts to us. The atmosphere here is truly warm and full of love. "
Throughout joining and accompanying Press Beauty Contest of the Press Academy, FIT Group wishes to create occasions for the younger generation to interact and sympathize with the more difficult so as to be  more responsible to society, contributing to spreading good values ​​to the community as well as encouraging useful activities for society.