On 01/12/2018, Panalgan brand of Cuu Long Pharmaceutical Joint Stock Company has sponsored Pharmaceutical Conference organized in Buon Me Thuot City, Dak Lak.
In order to promote the development of the pharmaceutical industry in general and at the same time to create opportunities to link healthy pharmaceutical brands to consumers, on the 1st of December 2018, the Pharmaceutical Conference was taken place in Buon Me Thuot city, Dak Lak province and attracted nearly 900 participants.
Attending the conference, besides presenting as the Gold Sponsor for the program, Panalgan brand from Cuu Long Pharmaceutical Joint Stock Company also provided consultation for clients in the conference on knowledge of health care, prevention and treatment of common diseases in daily life, especially illnesses such as aches and pains, fever and flu.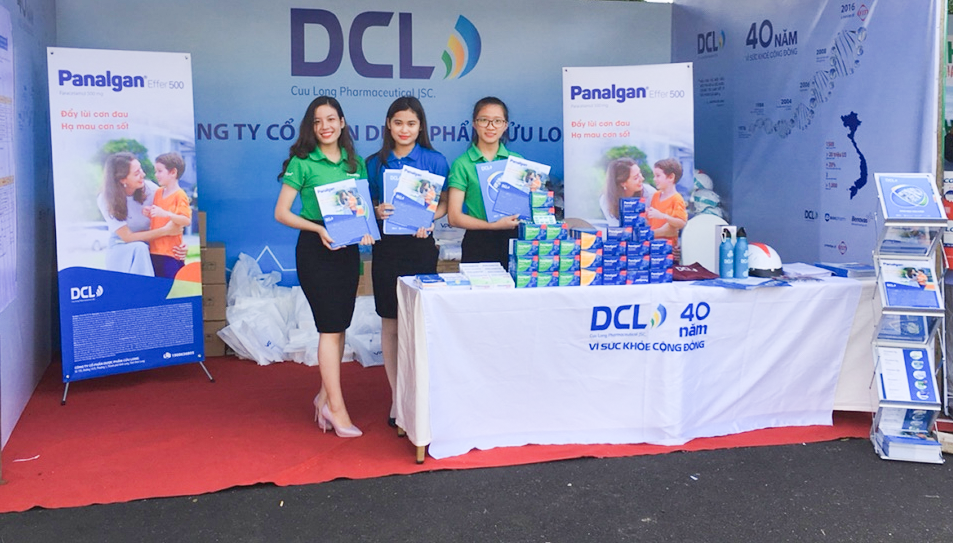 Panalgan is one of the key product lines of Cuu Long Pharmaceutical Joint Stock Company, which belongs to group of medicines called analgesic, antipyretic and pain-relieving (in the case of musculoskeletal pain, rheumatism, neuritis such as muscle aches, bone and muscle pains) and flu. Manufactured by modern lines imported from Canada and Korea with the quality of materials satisfying the standards of United States Pharmacopoeia (USP), modern packaging and being friendly with users, Panalgan has soon became a popular medicines to customers, drugstores and major hospitals across the provinces in Vietnam.
Through the Pharmaceutical Conference in Daklak, Panalgan brand from Cuu Long Pharmaceutical would like to contribute its efforts to the protection, care and improvement of the health for the Vietnamese people in daily life; thereby contribute to building a better society.
As a business operating in health care sector, Cuu Long Pharmaceutical has actively participated in many community activities such as giving medicines and presents to poor people, sponsoring for Science and Technology Conference, Stroke Conference. To continue to fulfill the social responsibility of enterprises, in the coming time, besides the goal of becoming a prestigious pharmaceutical enterprise, the one to be highly appreciated by patients, employees and partners, with a mission to connect and improve the lives of the community through optimal health solutions, Cuu Long Pharmaceutical will keep involving in more meaningful programs for sustainable development and for society as the parent company FIT has oriented.