To meet the growing demand of the domestic capsule industry, Cuu Long Pharmaceutical is constantly striving to increase its capacity and continue to maintain its leading position in the field of capsule production in Vietnam.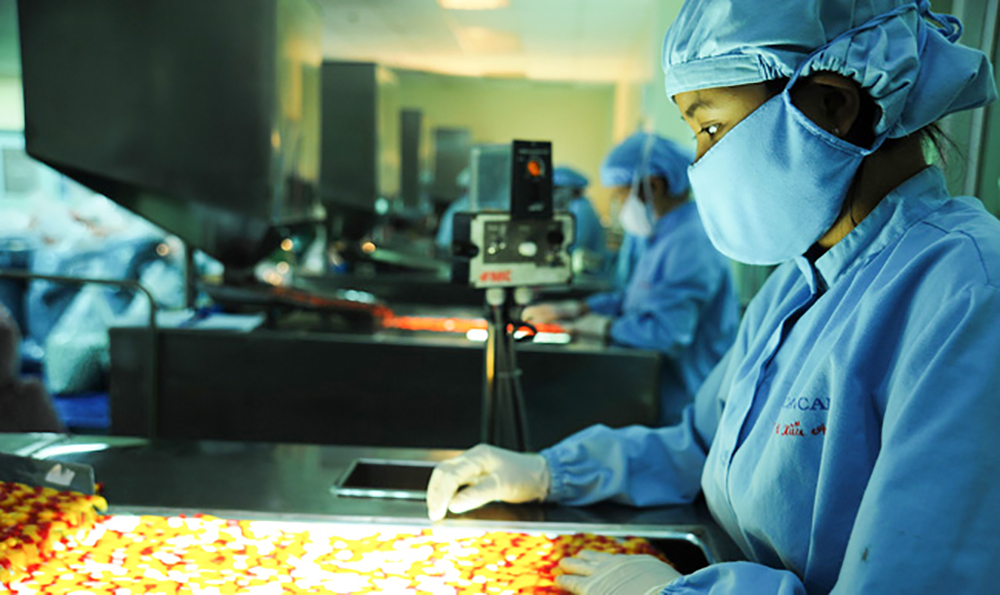 In recent years, the demand for pharmaceuticals in domestic market has been increasing sharply due to population growth (about 96 million people in 2018), and the steady increase of per capita income (US $ 2,385 per year) 2017). As the result, the need for medical care as well as pharmaceutical spending is escalating. For a developing country with a young population like Vietnam where,the demand for pharmaceuticals and functional foods is booming, the pharmaceutical industry is assessed to have positive prospects in the medium and long term. Per capita spending on medicines in Vietnam in 2017 is estimated at 56 USD, which is projected to rise to 85 USD by 2020 and 163 USD by 2025. Revenue for the entire market is forecasted to grow steadily by 6 – 7% per year in coming years, and could reach more than 7 billion USD by 2020.
Along with the growth in demand for medicines of the Vietnamese, the demand for capsules of domestic enterprises has also been on the rise. The reason of this situation is because hollow capsule is an important input of pharmaceutical companies and related industries. Capsule is one of the most versatile formulations of dosing usage with the beneficial features. It offers many advantages, including stability in many temperature ranges, odorlessness, tastelessness, ease of use and ingestion, easy to transport and preserve. Thus producing hollow capsules is a very potential business segment for domestic enterprises.
At present, capsule supply in Vietnam mainly comes from import sources and from some domestic producers. Import supplies such as China, Korea, India, Singapore, though, account for 50% market share but less competitive than local producers due to high transportation cost and ability to meet requirements about designs. Being the first and largest domestic enterprise manufacturing capsule products, being invested with advanced technology imported from Canada, currently, Cuu Long Pharmaceutical has 2 factories operating in this field including: the factory Capsule I with capacity of 1.8 billion products/year, Capsule II invested in 2008 with capacity of 2 billion products/year, Capsule III factory has just finished construction and is expected to contribute to the upgrade of capacity of the capsule production of Cuu Long to 5 billion in 2018. Cuu Long is also expected to increase the number of machines to 16 machines to increase the supply to 8 billion per year, to help Cuu Long Pharmaceutical to maintain the position of the number 1 capsule manufacturer in Vietnam. Although the capsule plants have been expanded, it is forecasted that it will not be able to meet demand from the market. Therefore, Cuu Long Pharmaceutical will continue to invest in expansion of its capsule plants this year.
As one of the main business activities of Cuu Long Pharmaceutical Joint Stock Company, and with great potential in the market, Cuu Long Pharmaceutical promises to expand and improve its operation capacity, continues to remain its top position in the hollow capsule production segment and keeps promoting its strengths in quality, service and brand reputation. With the investment and strategic planning from the parent company FIT, the Board of Directors and all staff members of Cuu Long will strive to do more, to make the company become one of the leading companies in Vietnam, complete its mission to connect and improve the lives of the Vietnamese community through optimal health solutions which are highly valued by the staff, patients and partners of the company.