F.I.T Group Joint Stock Company (previously named F.I.T Investment Joint Stock Company) was established on 8th March 2007, operating as investor as well as active in investment advisory field and financial services. Since establishment, F.I.T has always followed company's core value to become an effective investment company, increasing value for shareholders through the chain of diversified investment advisory products, qualified investment portfolio and professional staff.
Year 2012: After 5 years, F.I.T had raised company's charter capital from 35 to 150 billion dong. During this period, FIT mainly focused on financial and investment advisory services.
Year 2012: F.I.T started cooperation with Sao Nam Trading Manufacturing and services JSC, in view to being a holding company.
Year 2013: F.I.T  became majority owner of TSC – Can Tho Technology and  agricultural supplying Joint Stock Company (TSC's members company were Westfood Processing Export JSC and Nong duoc JSC)
26/07/2013: FIT officially listed on Hanoi Stock Exchange (HNX) with code FIT which has attracted attention from investors, shareholders, partners and customers.
2015: F.I.T became majority owner of Cuu Long pharmaceutical JSC, one of the leading pharmaceutical companies in Vietnam, and investor in Khanh Hoa Mineral Water JSC (Vikoda) producing one of the best mineral water sources in Vietnam.
19/08/2017: after 2 years of listing on Hanoi Stock Exchange, F.I.T shares were officially listed on HCM Stock Exchange (HSX) to enhance company's brand and reputation in the financial market, specially attracting attention from foreigner investors.
01/2017: F.I.T became main owner of Euvipharm JSC
08/03/2017: Establishment of Benovas oncology JSC as member of Cuu Long JSC Group.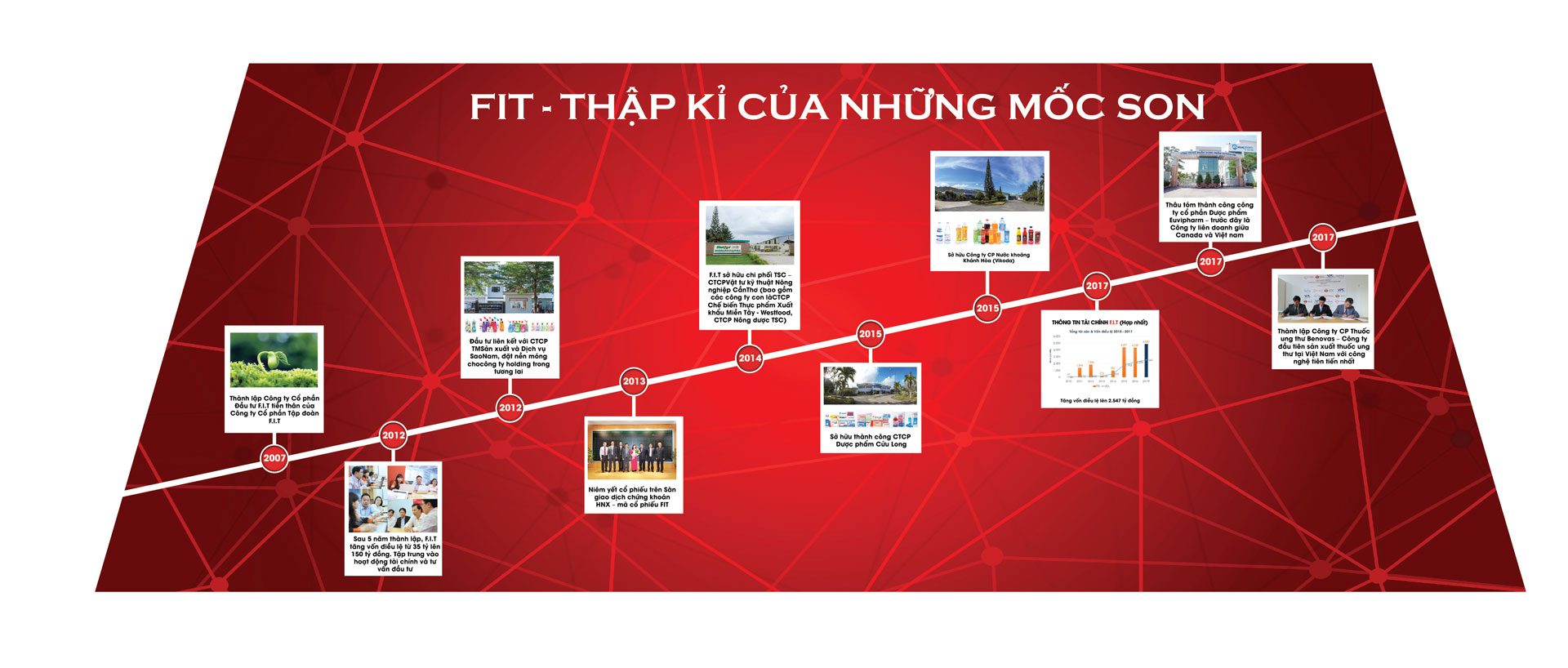 After 10 years of development, F.I.T has become a powerful investment group with total equity up to 3,760 billion dong, total assets over 4,339 billion dong and more than 3000 staffs at 10 subsidiaries and associated companies located in key provinces nationwide. F.I.T Group's products are distributed across Vietnam and exported to main global markets.
During this period, F.I.T group has been focusing on pharmaceutical, consumer field with beverage and cosmetic, agriculture and food.
Through its investment activities, F.I.T has been widely expanded with company members operating in diversified sectors:
Pharmaceutical field with: Cuu Long JSC (since 2015); Euvipharm JSC (since 2017) and Benovas Oncology JSC (since 2017)
Agricultural field with Can Tho Technology and  agricultural supplying Joint Stock Company ( TSC) and Westfood Processing Export JSC (Westfood)
FMCG field with Sao Nam Trading Manufacturing and services JSC, Today Comestic JSC and Khanh Hoa Mineral Water JSC (Vikoda)
Trading and distribution field with FIT Consumer JSC and FIT Vietnam Trading import export  limited company
Real Estate field with F.I.T Real Estate JSC (F.I.T Land)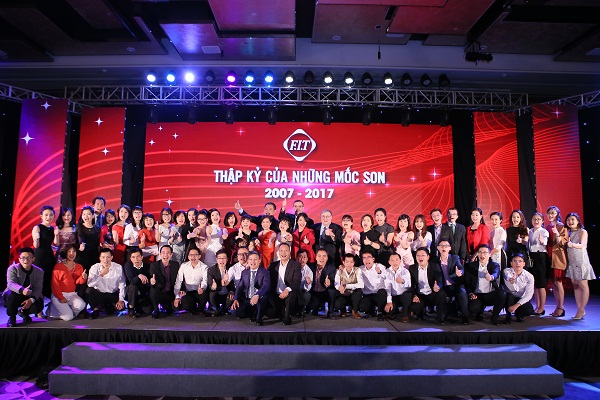 For next decade, F.I.T is aiming to become a dominant group with valuation in billions USD, owning companies operating in high potential sectors with strong growth, with mission of providing high quality products to bring better life for end users and consumers; therefore contributing to the development of community and society; creating more job to increase income for Vietnamese people.
The below missions are at the heart of FIT's strategy for the years to come:
Developing M&A activities to acquire potential companies which deliver high growth in promising sectors; having significant assets but bought at reasonable price
Building a strong management system with common standards from FIT to members companies to synergize resources and share best practices.
Strengthening presence in Pharmaceutical, FMCG and Food as core sectors for FIT aiming to top position in Vietnamese market with expanding coverage of global markets.
Short term financial investments in stocks and bonds to benefit from F.I.T 's expertise in financial markets.