On 19th April 2019, Can Tho Agricultural Materials and Technology Joint Stock Company (TSC) organized the annual General Meeting of Shareholders (GMS) in 2019.
At the congress, the Board of Directors and shareholders approved the report of business results in 2018 and the business plan for 2019; and other issues under the authority of the General Meeting of Shareholders.
According to the report at the congress, TSC's 2018 net revenue is 778.4 billion reached 76% of the plan. The reason for TSC's 2018 business results did not reach the expectation, because TSC's cassava trading business had difficulties in exporting, while the plant varieties business was changed by farmers continue to the narrow the production area when the price of imported agricultural products is lower than the price of domestic agricultural products. Therefore, TSC has proactively narrowed agricultural products to minimize risks, ensure the company's performance and shareholders' benefits.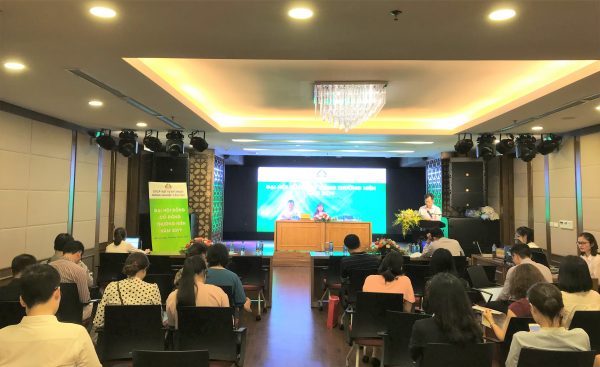 Besides, complicated and rigorous barriers, fierce competition with countries that are promoting agricultural production and export have affected the export processing business of Westfoods – TSC's subsidiary. Currently, West Food Processing Export Joint Stock Company has invested in developing material areas to increase the initiative of input, and invest in modern machinery and equipment to improve product quality and increase competitiveness in the market.
Among TSC's business segments, consumer goods business is showing signs of prosperity from 2018. Currently companies are restructuring, expanding production, distribution systems should be short term has not been able to promote its effectiveness immediately and has not contributed much to TSC's overall sales and profits. As expected, investment in consumer goods will start to have a positive start from 2019, bringing a profitable business.
Therefore, TSC's business plan for 2019 was set by the Board of Directors and Board of Management to reach 738 billion net revenue and 17.8 billion pre-tax profit. With the approved plan, the business of the parent company in 2019 continued to be restructured towards focusing on resources and good businesses and cost optimization. Specifically, continue to expand investment in raw material areas to increase initiative and improve business profit margins, increase production capacity, maintain stable business performance of the food segment. In addition, TSC will promote the development of consumer goods with the aim of increasing revenue and intensive investment in this industry, bringing FMCG companies to top of enterprises in Vietnam.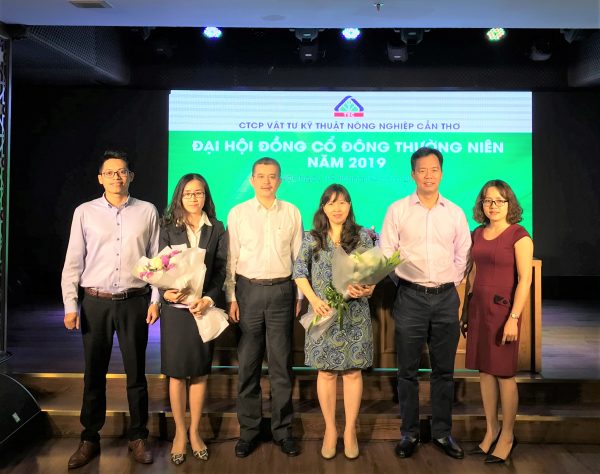 BOD and Supervisor members in the meeting
Since becoming a subsidiary of FIT Group, TSC has received strong capital support as well as support in management and administration from parent company. With the long-term strategic investment direction of the parent company, together with the efforts and determination of the Board of Directors and all employees in the implementation and completion of the set plan, 2019 TSC itself believe to overcome difficulties, gradually stabilize and expand key business activities, making the company start to rise to sustainable development in the future.