On August 3rd, 2017, at the office of FIT Group JSC – 5th floor, Times Tower Building – HACC1, 35 Le Van Luong, FIT Consumer Joint Stock Company – a member company of FIT Group held an event to introduce a new product: Toothpaste for children Dr Kool Junior for distributors in the North.
Attending the event were representatives of the parent company – FIT Group, Board of Directors of FIT Consumer Joint Stock Company, representatives of departments, distributors and whole sales team of FIT Consumer's cosmetics system in the North.
The dental care of children is something that all parents are now interested in and is a top priority in Vietnamese families. While there are many types of toothpaste for children with a full range of aromatic substances, toothpaste that is truly good for children's oral health is very difficult to assert. Understanding the psychology of parents and psychology about the baby's favorite toothpaste, FIT Consumer has launched Dr Kool Junior Toothpaste, which is evaluated by many experts as a big hit  in toothpaste for children.
In the event, Nguyen Thien Phuoc, Commercial Director of the company said: "Innovation is the guide to the success of many large companies and corporations. So with the orientation of the parent company FIT, along with the guideline of understanding and companion with Vietnamese families, We have researched, developed and brought about Dr. Kool Junior toothpaste for childen, wishing to become a reliable companion of Vietnamese children."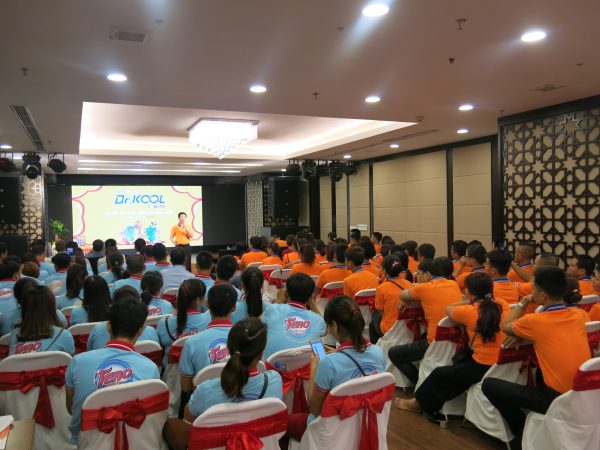 With the product quality as the top standard, Dr.Kool Junior toothpaste has many outstanding features such as: containing 100% Xylitol which enhances antibacterial activity to prevent cavities; the Flouride-free composition is safe for the children if they swallow. Besides, Dr Kool Junior is produced with a unique formula designed specifically for young children, which is a non-spicy recipe with natural fruit flavors such as orange and strawberry that are suitable for children's taste. Dr Kool Junior is added with vitamins, nutrients to make their teeth healthy, shiny, and also encourages the children to brush more often.
In addition to the non-flouride content, Dr Kool Junior baby toothpaste is manufactured following the highest standards of Korean technology. The product is made in the form of gel which helps clean, prevent decay, with pleasant and pure aroma.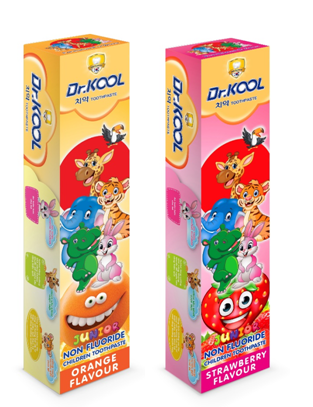 Although it is new, with the outstanding features, Dr. Kool Junior toothpaste for childeren has been praised by professionals in the personal care industry. It is promised to be the first choice of parents who want to find quality products for their children to ensure the best health and dental care for them.
"With product strategies tailored to the needs of Vietnamese consumers and being invested by the parent company FIT, FIT Consumer products now become indispensable items in every Vietnamese family. In the coming time, we will continue to research and launch more of the most essential product lines to consumers, promoting the brand of FIT Group to become the leading business enterprises in Vietnam " –  Pham Cong Sinh – Director of FIT Consumer shared.
Some highlights of the event: