Using OCLEEN Bathroom Cleaner with Super Clean formula will help housewives clean the bathroom efficiently, save time, and keep the bathroom shining and spotless.
In the daily cleanup, tidying up and cleaning bathroom are among the hardest and most time-consuming tasks for the housewives because the bathroom is the place where the toughest clogs and the dirtiest objects are usually gathering and lurking. It is a place for bathing, cleaning, sanitizing and relaxation of every family, but the bathroom is also filled with bacteria which are easily spread through contact transmission. Therefore, the housewives have to clean the bathroom up more frequently than other areas of the house to protect the health of the whole family.
As a useful product that helps housewives clean the bathroom quickly, OCLEEN Bathroom Cleaner from FIT Cosmetics JSC with a powerful Super Clean formula has the function of deodorizing, clearing all dirty stain even the toughest ones such as: rust, calcification, traces of soap scum, grime on tiles built-up by individual hygiene activities, smudges, grease stains, etc. In addition, OCLEEN Bathroom Cleaner also has the ability of ultra-high sterilization, assist to kill 99.9% bacteria immediately upon contacting on the surface of the bathroom (floor, bath tub, wash basins and so on), return a clean and bright white appearance to the bathroom after only a super short time. It is a powerful tool for housewives helping them save time in cleaning up and contributing to build a healthy lifestyle for all members of the family.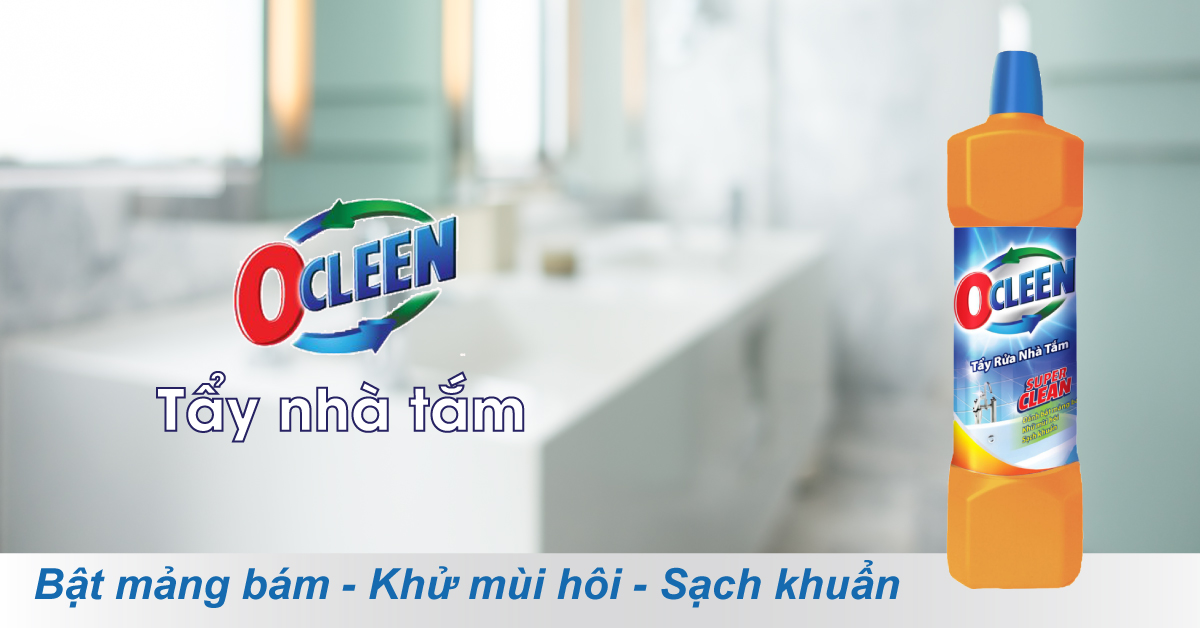 The OCLEEN Bathroom Cleaner offers a comfortable, pleasant space for the family
Especially, OCLEEN Bathroom Cleaner is designed in a spray bottle which make it as convenient and easy-to-use as possible, enable it to disperse liquid to all surfaces, easily crease into every corner, help housewives clean the bathroom more efficiently and save more time. With natural and soothing aroma, OCLEEN Bathroom Cleaner will bring to home a comfortable bathroom space.
OCLEEN is one of the most versatile product lines of FIT Cosmetics with Super Clean Cleaning Technology, which can be listed as floor cleaner, glass cleaner, multi-purpose cleaner, Toilet Cleaner, Drain cleaner etc. With the strategy of diversifying product lines and constantly improving quality, FIT Cosmetics promises to bring more valuable products to consumers, enable FIT Cosmetics to complete its mission to connect and improve the health of the Vietnamese and to become the top of the leading consumer goods companies in Vietnam as the parent company FIT orientated.