In 06 – 07/10/2018, FIT Cosmetics participated in the event " Health Day 2018 in HCM city" at Youth Cultural House, District 1, Ho Chi Minh City.
In celebration of the 27th International Day of the Elderly, in response to the Action Month for the Vietnamese Elderly and to celebrate 88 years of Vietnamese Women's Day, Ho Chi Minh City's Department of Health organized the "Community Health Day 2018 in Ho Chi Minh City" from 06 – 07/10/2018 at Youth Cultural House, District 1, Ho Chi Minh City. Ho Chi Minh.
The festival attracted about 20,000 participants, with the focus on older people, women, children and men in Ho Chi Minh City area. Highlights of the festival include: health consultation and counseling; measuring and consulting health index, nutrition, calcium, osteoporosis, blood glucose, blood pressure; beauty consultation – beauty care; health-nutrition seminars; physical training, aerobics; giving gifts to people in difficult circumstances; etc.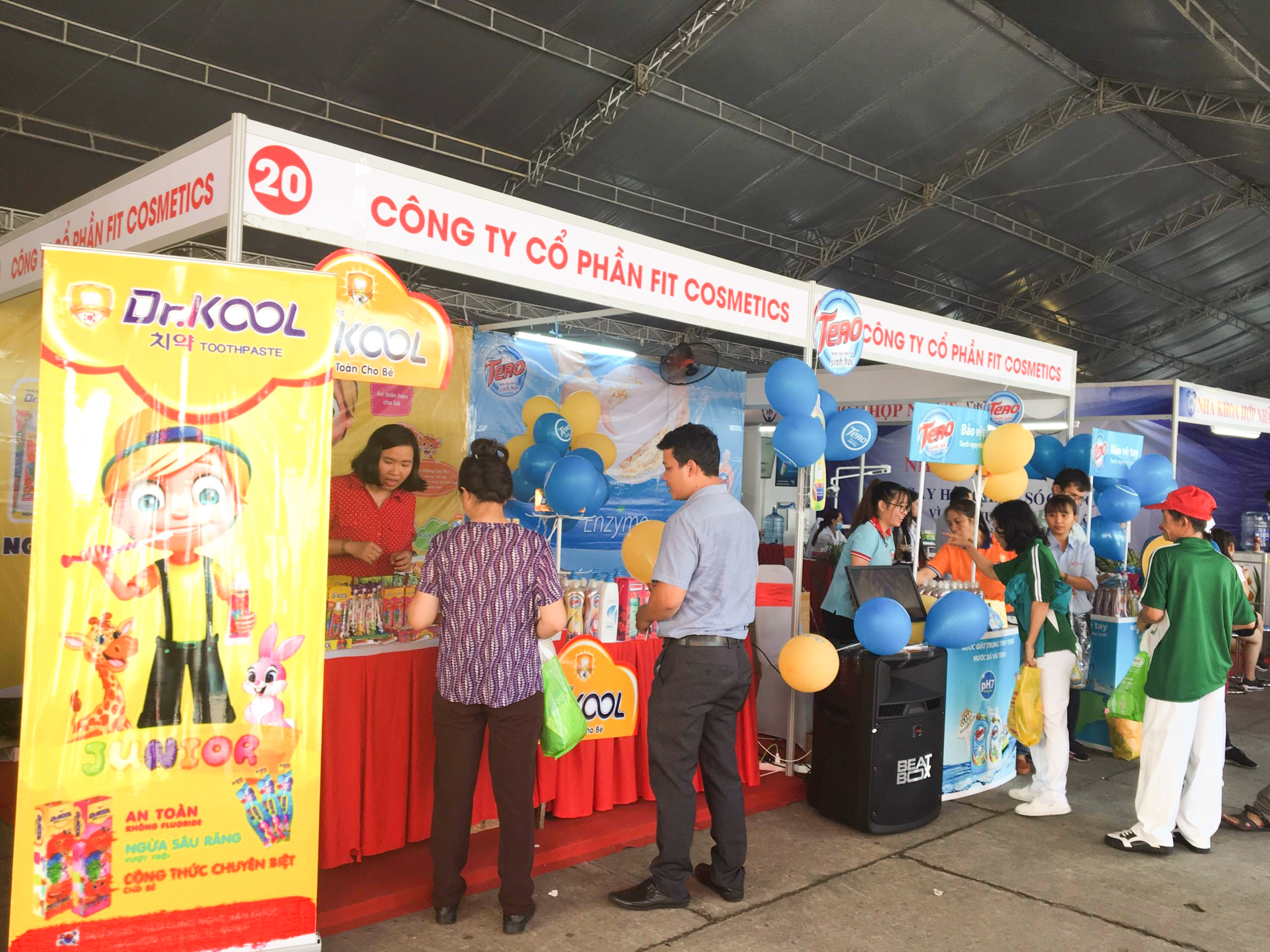 Health is a precious asset of every person and the whole society. Implementing community health care requires that people also take care of their own health with a knowledge of healthy eating habits and lifestyles. Joining the "Community Health Day in Ho Chi Minh City" this year, besides sponsoring the program with gifts from Dr.Kool and Tero, FIT Cosmetics also had consultation session for parents and children on useful knowledge about taking care of oral health and protecting family's health in daily life. Through the program, FIT Cosmetics once again affirms the commitment of enterprises in implementing social responsibility, contributing actively to protecting and improving the health of the Vietnamese people.
From the beginning of 2018 to present, FIT Cosmetics and other subsidiaries in the FIT Group have carried out many meaningful social activities such as distributing charity meals at major hospitals in Hanoi, visiting and offering health care for the poor, visiting and giving gifts to the elderly and disabled children in Thuy An – Ba Vi, donating to support children with autism, cancer, offering health care for children in District 3 in 2018, etc. In the future, with the goal to become a strong Vietnamese brand, in addition to researching to create products and services of superior value, FIT Cosmetics will continue to expand its social activities. , completing the mission of connecting and taking care of health of the Vietnamese in accordance with strategy that the Board of Directors has directed.