OCLEEN Glass Cleaner is a handy product that removes smears on all kinds of glasses such as clear glass, blur glass, mirror or glassware, formica and stainless steel.
Nowadays, families who love modern interior design prefer to use light-boosting furniture to make the house more luxurious and more aesthetically pleasing. However, glass doors, mirrors or shiny surfaces always require regular cleaning, especially when the air pollution is getting worse and more serious, the dirt, accordingly, builds up quickly. It is very difficult to clean perfectly smudges and smears with the normal water. Therefore, using a glass cleaner is one of the most effective and time-saving remedies for modern housewives.
OCLEEN Glass Cleaner from FIT Cosmetics JSC with Active Super Clean Technology is a very useful product that removes stains on all kinds of glasses such as clear glass, blur glass, mirrors, or glassware, crystal, formica and stainless steel surfaces. The ingredients in this product with powerful effect will remove all dirts quickly, leave the glass surface a streak-free shine, while anti dust and decorate the house to be more luxurious.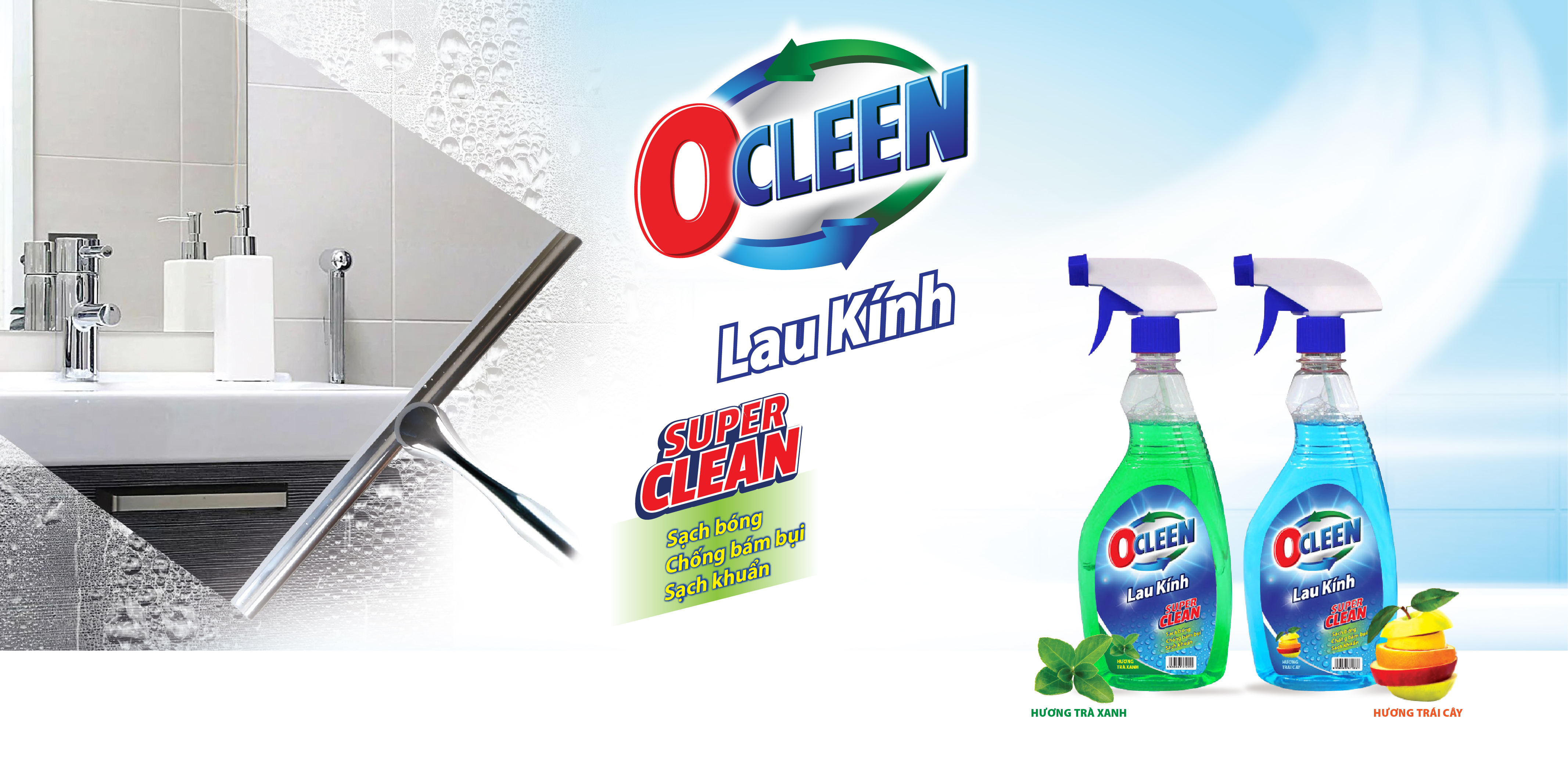 OCLEEN Glass Cleaner is now available in 2 scents: Fruit and Green Tea Aroma
The product with soothing and refreshing aromas from the fruit and green tea, gives the users the feeling of comfort, pleasant, no pesticide residue and safe for the health. With its lightweight design, the OCLEEN removes smudges and smears quickly and easily.
Besides glass cleaner, OCLEEN is also widely known with many other products such as floor cleaner, multi-purpose bleach, bathroom cleaner, toilet bleach, drain cleaner, etc. to meet the diverse needs of consumers, help FIT Cosmetics fulfill the mission of connecting and improving the health of the Vietnamese. Especially, with strong orientation and investment from parent company – FIT Group, the Board of Directors as well as all FIT Cosmetics staffs have been working hard to create more superior products, gradually bringing FIT Cosmetics to become one of the most reputable and trusted consumer goods companies in Vietnam.