Accompanying with Dr.Clean brand, the free haircut program organized by the District 9 Labor Confederation, Ho Chi Minh City, brought practical benefits, warmth and safety for workers during the Covid 19 season.
In respond to the 12th Workers' Month in 2020, also grasping the workers' practical needs of barbershop after a long period of social isolation, for those who work in Industrial Zones, Export Processing Zones and Zones Hi-tech of District 9, the Labor Federation of District 9 organized a "free haircut" program for disadvantaged workers on the morning of May 10th, 2020 at Youth Event Center, District 9, Ho Chi Minh City.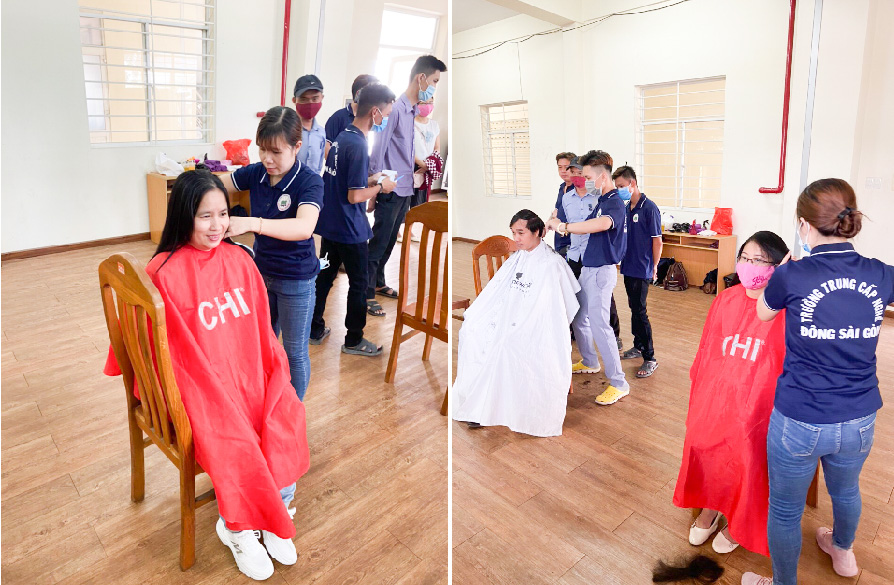 In order to ensure the epidemic prevention work going smoothly & safely, FIT Cosmetics, together with Dr.Clean, has accompanied and sponsored 100 bottles of Dr.Clean non-water hand washing gel for the workers to sanitize their hands before joining the program, joining hands to create a more meaningful and humane program, assisting workers in having a nice, neat and comfortable haircut so as to enhance production efficiency, as also restrict going to public places, which brings about safety to workers during the epidemic season.
During the program, members of the Organizing Committee as well as the workers participating in the haircut event have strictly followed disease prevention measures such as hand sanitizing before and after cutting hair, wearing mask, make sure the distance of each haircut position must be 2m apart, minimizing gathering crowded people ….Moreover, the experts of Dr.Clean brand also provide detailed instructions – "6 steps of proper hand washing" for each participant, according to MOH standard with illustrated leaflets, having workers follow the sequence of hand washing steps, understand the importance of proper hand washing in cleaning bacteria, reducing the rate of spreading desease to protect the health of themselves and also their families in daily life as well as the working  process.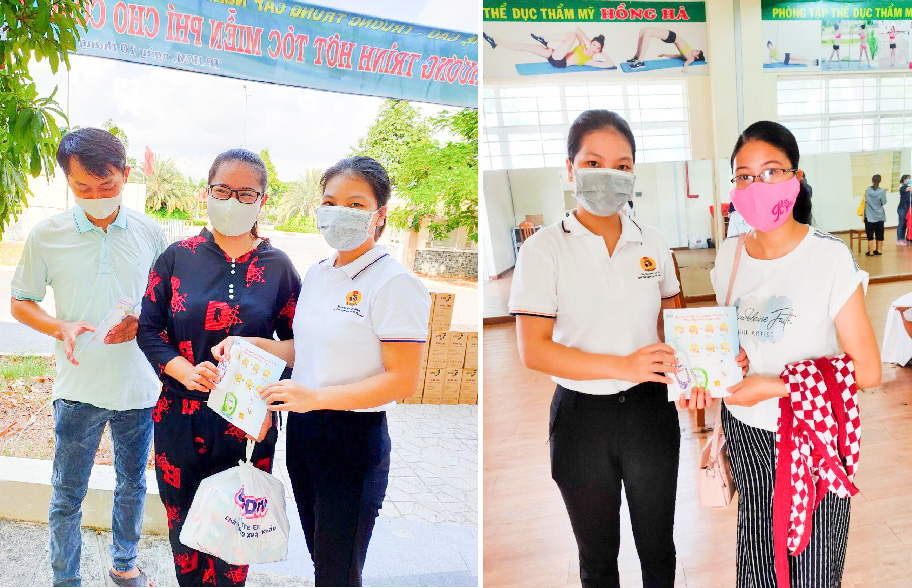 Dr.Clean has been a prestigious brand of handwash for more than 10 years in the market, annually, Dr.Clean support to protect people's health through many meaningful and practical social activities, especially from the beginning of the year when the Covid 19 disease spread in the community. Such as the program "Join Dr.Clean to protect the public health – Give love, do not give bacteria" at Nguyen Tri Phuong Hospital (Ho Chi Minh city) , providing 1200 bottles of Dr. Clean non-water hand washing gel for Central tropical Hospital 2 (Hanoi) … The free haircut program is a simple but affectionate event, which not only delivering nice appearance but also shows the encouragement and sharing of the Dr.Clean brand to the disadvantaged worker in District 9, helping FIT Cosmetics complete the mission of connecting and improving the health of Vietnamese people as a strategy that the leadership of FIT Group – the parent company has oriented.