Dien Khanh mineral water factory was established on 19/01/1990, bottled at the source of natural mineral water Danh Thanh hamlet, Tan Dien Commune, Dien Khanh District, Khanh Hoa Province. The first products is natural carbonated mineral water glass with Danh Thanh brand, this product was welcomed by consumers as a healthy drink.
1993: company launched a product line of non-carbonated natural mineral water plastic bottle with different capacity following Vikoda brand.
05/07/1995: company was renamed as Khanh Hoa Mineral Water Company, marking a new development of company, products under Danh Thanh – Vikoda brand expanded to distribute nationwide.
2000: company became the first in Khanh Hoa to get ISO 9002 and then upgraded to ISO 9001: 2008.
12/2007: company has achieved HACCP Food Hygiene Safety System certification. Currently with the system of modern production lines, branch network, representative offices and dealers, company offers a variety of products with high quality to meet the needs of diverse consumer across Vietnam.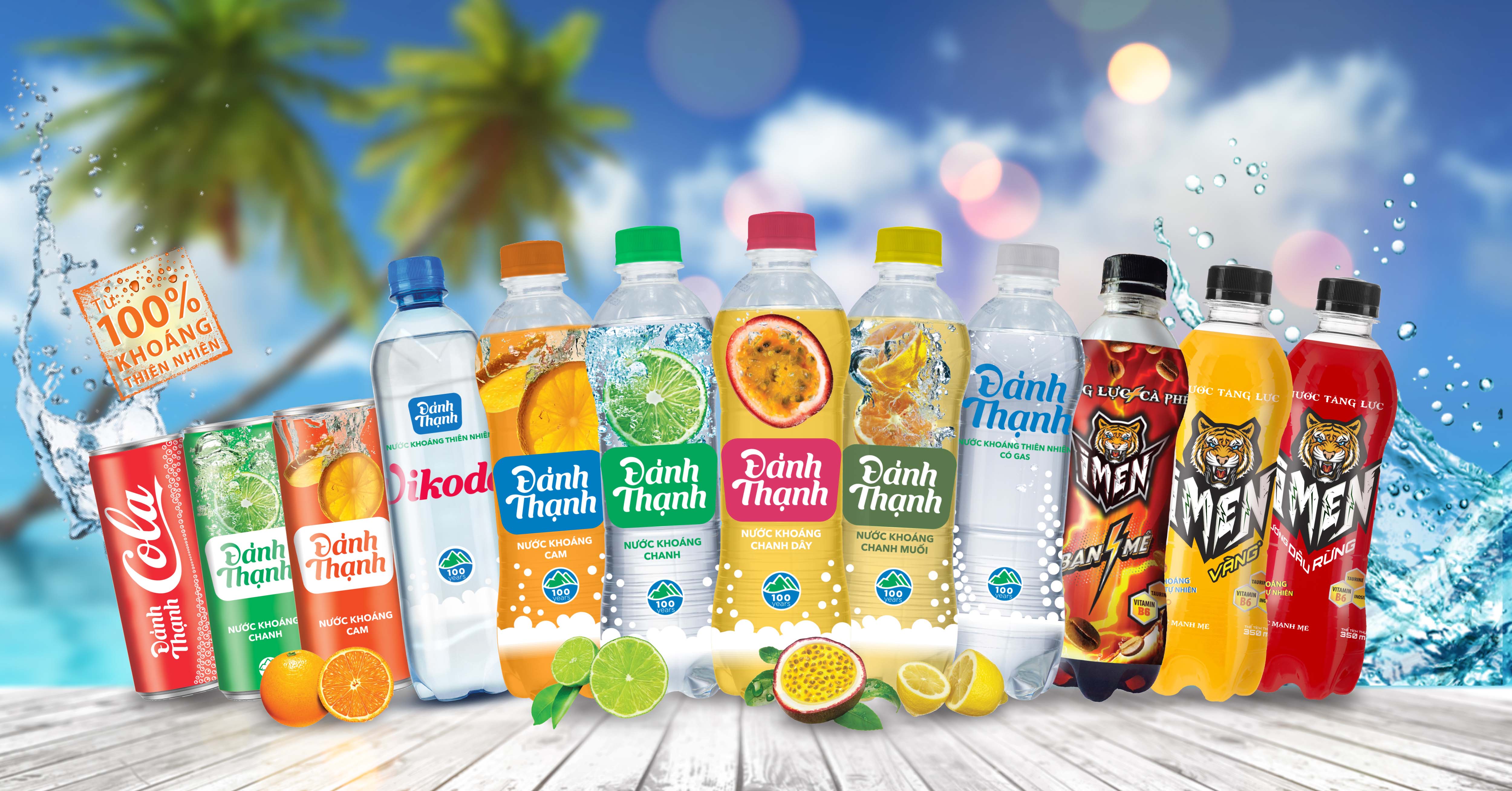 Scope of activities: Production and sales of soft drinks, mineral water and soft drinks from mineral water; energy drink.
Product: Danh Thanh Mineral Water, Vikoda, Sumo mineral water tonic, Sumo PET, Sarsi mineral water, Sarsi Mineral Water (295ml); Vikoda green tea, iMen mineral water, tonic, iSport mineral water movement.
Website: http://fitbeverage.com.vn/